Tokyo Olympics 2021 medal count summary by country, 24 July
Tokyo Olympics medal count updates
Tokyo Olympics: live medal table
China: Gold 3 Bronze 1
Italy: Gold 1 Bronze1
Japan: Gold 1 Silver 1
Republic of Korea: Gold 1 Bronze 2
Ecuador: Gold 1
Hungary: Gold 1
Iran: Gold 1
Kosovo: Gold 1
Thailand: Gold 1
ROC: Silver 1 Bronze 1
Serbia: Silver 1Bronze1
Belgium: Silver 1
Spain: Silver 1
India: Silver 1
Netherlands: Silver 1
Romania: Silver 1
Chinese Taipei: Silver 1
Tunisia: Silver 1
Estonia: Bronze 1
France: Bronze 1
Indonesia: Bronze 1
Israel: Bronze 1
Kazakhstan: Bronze 1
Mexico: Bronze 1
Mongolia: Bronze 1
Slovenia: Bronze 1
Switzerland: Bronze 1
Ukraine: Bronze 1
Related Olympic reading: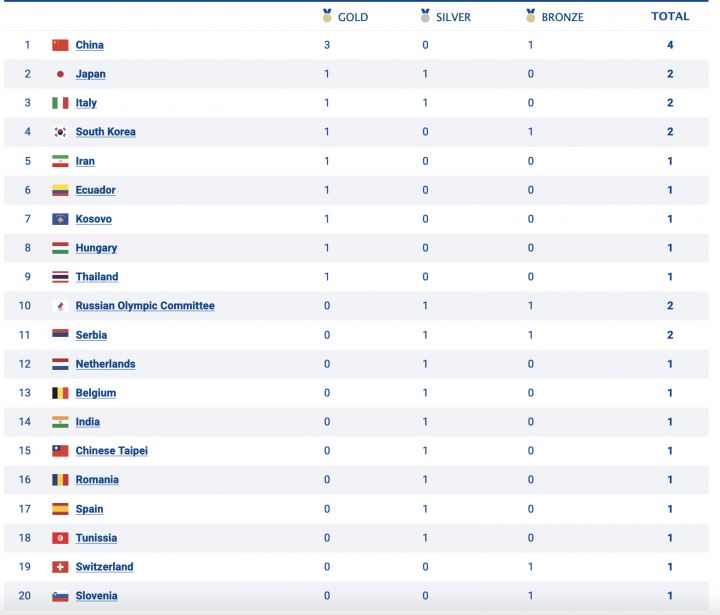 Tokyo Olympics: live medal table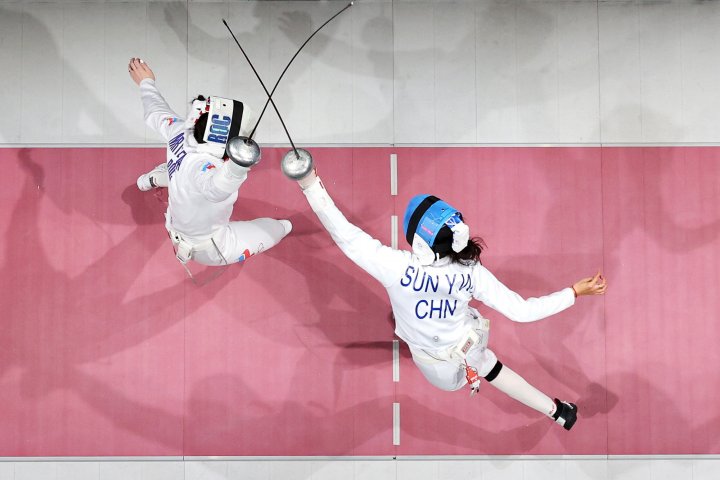 China's Sun wins women's epee individual gold
China's Sun Yiwen won the women's individual epee fencing gold medal at the 2020 Tokyo Olympics.
Ana Maria Popescu of Romania took silver and Katrina Lehis of Estonia claimed bronze
Carapaz wins gold in thrilling finish to brutal road race
Ecuador's Richard Carapaz produced a powerful late burst after six-hour slog to win gold in a thrilling Olympic men's road race as favourite Tadej Pogacar was beaten into third place at the Fuji International Speedway on Saturday.
As expected, Slovenian Pogacar launched his assault for victory on the fearsome Mikuni Pass, a brutal climb around 35 km (22 miles) from the end of a 234km race ridden in hot and humid conditions.
But the Tour de France champion had not counted on the fire within a renowned mountain specialist who prepared himself for the season - and a race route described as one of the hardest in Olympic history with almost 5,000m of climbing - by training on the Cotopaxi Volcano in the Andes.
Carapaz, along with Belgium's eventual silver medallist, Wout van Aert, hunted down Pogacar, and then with around 20km remaining the Ecuadorean seized his chance to take control.
Italy's Dell'Aquila wins men's -58kg gold medal
Italy's Vito Dell'Aquila defeated Tunisia's Mohamed Khalil Jendoubi to win the men's taekwondo -58kg category gold medal on Saturday.
South Korean Jang Jun and Russian Mikhail Artamonov claimed the bronze medals.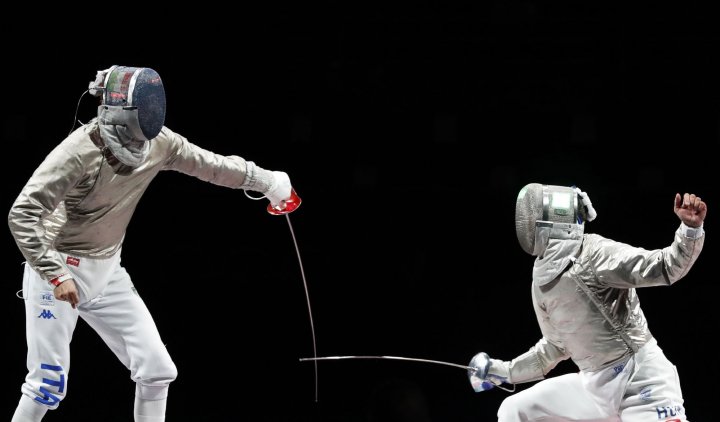 Hungarian Szilagyi wins gold in men's sabre individual
Hungarian Aron Szilagyi, 31, won gold in the men's individual sabre fencing competition on Saturday, becoming the first man ever to win three gold fencing medals in an individual discipline.
Takato wins Japan's first Tokyo 2020 gold
Naohisa Takato won the final of the men's 60kg judo to give host nation Japan their first gold medal of the Tokyo Olympics on Saturday, defeating Yang Yung-wei of Taiwan in the final.
Takato's victory underscored Japan's strength at a sport that originated in the country. Bronze medals went to Yeldos Smetov of Kazakhstan and Luka Mkheidze of France.
The dramatic victory that left Takato in tears stood in contrast to the lack of fans at an empty arena at the Nippon Budokan, a mecca of Japanese martial arts and concert venues.
Kosovo claim judo gold
Kosovo celebrated after Distria Krasniqi won the Olympic gold medal in judo, the second-ever Olympic medal for the tiny western Balkan country that became independent only 13 years ago.
Krasniqi beat Funa Tonaki of Japan in the women's 48-kilogram judo final at the Tokyo Games with the president of the nation tweeting his delight at the feat.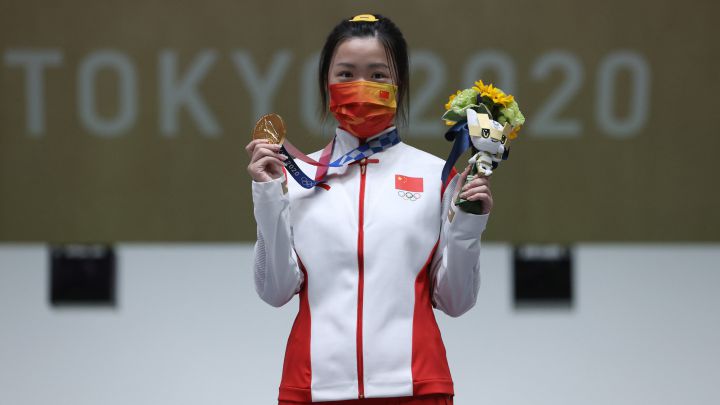 After an impressive Tokyo 2020 opening ceremony, 36 medals have already been handed out after Day 1 at the 32nd Olympiad with China the ealy leader in the overall medal table.