MLS
"We urgently need to start winning trophies" - Carlos Vela on LAFC goals
The captain of Los Angeles Football Club is in his fourth year in Major League Soccer and he is aware the team needs to start winning titles.
Since Carlos Vela arrived in Major League Soccer in 2018 he has been one of the most dominant players in the league. The Mexican international broke all the individual records in the league, won the golden boot and was voted the Most Valuable Player of the 2019 MLS regular season.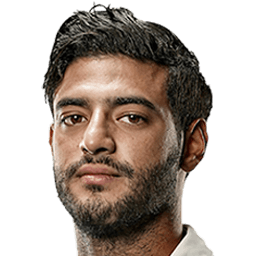 He also helped the team win the 2019 Supporter's Shield that season, the first title in the franchise's history, but that is not enough for Carlos Vela. The captain of LAFC is aware that the club needs to win the MLS Cup sooner rather than later, especially with his contract expiring at the end of the season.
Vela: "I want to give LAFC their first MLS Cup tite"
"Since the beginning I have said that we urgently need to start winning trophies because that has been my main goal since I came. I am preparing to give my best and if I can win the golden boot that's good, but the main objective is to be prepared for the important games," said Carlos Vela prior to LAFC's game against Sporting KC.
"First we have to make it to the playoffs and then I want to give LAFC their first MLS Cup title. That has always been my goal," he added. Los Angeles FC will host Sporting KC on Wednesday in week 17 of the MLS regular season and a win will see them stay in fifth place in the Western Conference, but a draw or a tie could cause them to drop some places.
Carlos Vela on Mexico losing the Gold Cup final
"As a Mexican it hurts me to see my country lose because I always want them to lift the trophy. But in soccer sometimes you lose and sometimes you win. I am sure that the Mexican players in the Gold Cup final did everything they could and I just wish them the best and in the future I am sure they will win."