Tokyo Olympics 2021 medal count updates: who has won more? Tally by country, today, 8 August
Medal count table live | Final day
United States: Gold 39 Silver 41 Bronze 33 (113)
China: Gold 38 Silver 32 Bronze 18 (88)
Japan: Gold 27 Silver 14 Bronze 17 (58)
Great Britain: Gold 22 Silver 21 Bronze 22 (65)
ROC: Gold 20 Silver 28 Bronze 23 (71)
Australia: Gold 17 Silver 7 Bronze 22 (46)
Netherlands: Gold 10 Silver 12 Bronze 14 (36)
France: Gold 10 Silver 12 Bronze 11 (33)
Germany: Gold 10 Silver 11 Bronze 16 (37)
Italy: Gold 10 Silver 10 Bronze 20 (40)
Canada: Gold 7 Silver 6 Bronze 11 (24)
New Zealand: Gold 7 Silver 6 Bronze 7 (20)
Brazil: Gold 7 Silver 5 Bronze 8 (20)
Cuba: Gold 7 Silver 3 Bronze 5 (15)
Check out the full table with all medals won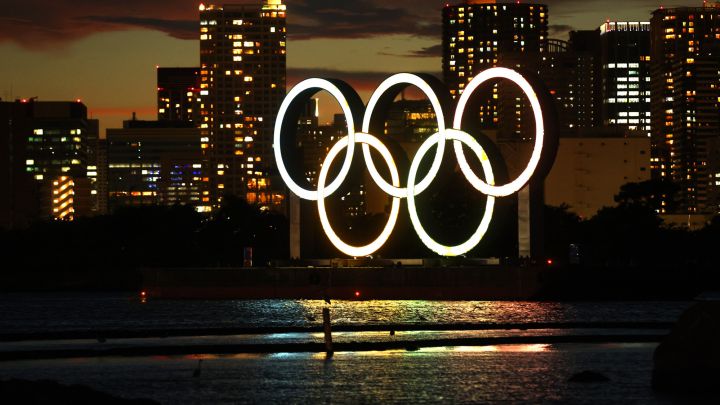 Waterpolo: Serbia's men take gold in the pool
The final event of the Tokyo Games sees a golden finish for Serbia. Incredible performance to wrap up a tremendous Olympics.
Cycling: more velodrome joy for Team GB
Another excellent Olympics from the Brits as they finish fourth in the medal's table.
Jennifer Valente bringing home another golden ticket.
Handball: France's women take gold
A brilliant final performance from the French sees them climb the medal table with a late gold medal.
Women's Volleyball: Team USA dominate for gold
It's their first, but what a performance, demolishing Brazil 3-0.
Boxing: Price gives GB another gold in the ring
Lauren Price wins the last available gold of these Tokyo Olympics for Team GB.
That makes it 65 medals in total, which equals Britain's total at London 2012.
Pacquiao sends congrats
The global superstar boxer Manny Pacquiao has posted a tweet this morning to congratulate his Filipino compatriots.
"We salute your commitment and determination to bring honor to our country."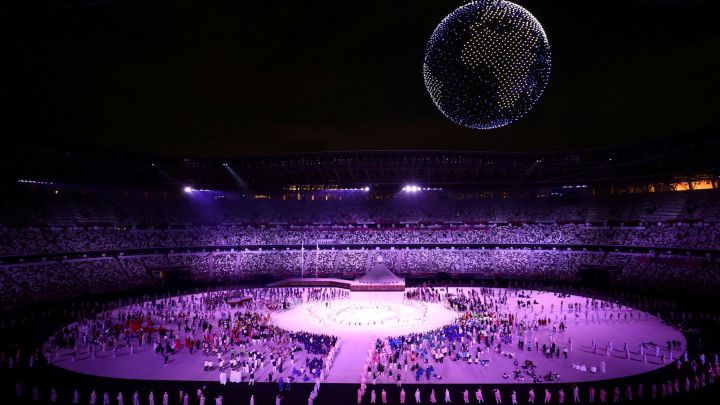 Tokyo Olympics 2021 closing ceremony: performers, times, TV, stream and how to watch
The closing ceremony, implemented since the first modern Olympics in Athens in 1896, is a celebration that takes place to mark the end of the current Games and the beginning of the next ones, in this case Paris 2024.
Each closing ceremony has its own theme set around a certain idea. This year, the International Olympic Commmittee (IOC) has chosen "Worlds we share" as its theme. Organizers say it truly "reflects the Olympic spirit and expresses the idea that each of us inhabits their own world".
Women's high jump: Lasitskene flops to gold
ROC's Mariya Lasitskene won gold in the women's high jump clearing 2.04m.
Australia's Nicola McDermott won silver on 2.02 and Ukrainian Yaroslava Mahuchikh claimed the bronze on 2.00.
Men's 4x400m relay: Gold for Team USA
Team USA's men's 4 x 400m relay team made it a clean sweep of the gold medals in the event in both categories. After the US women had won their race, Michael Cherry, Michael Norman, Bryce Deadmon and Rai Benjamin clinched gold in the men's race, recording a season best time of 2:55.70.
The Netherlands finished second on 2:57.18 and Botswana came in third to win their first medals of the Games on 2:57.27.
Men's Javenlin: Chopra wins India's first athletic gold
Neeraj Chopra won the men's javelin with a best throw of 87.58 metres, claiming an historic first Olympic gold in athletics for India. He was followed by Czech Republic pair - Jakub Vadlejch won silver with a best attempt of 86.67 metres and Vitezslav Vesely claimed the bronze with 85.44.
Men's 1500m: Jakob Ingebrigtsen shreds Olympic record
Jakob Ingebrigtsen came home first for Norway and set a new Olympic record in the men's 1500m final. The Norwegian cross the line on 3:28.32, slicing a good three seconds over the previous record, set by Kenya's Abel Kipsang during the heats at Tokyo 2020.
Kenya's Timothy Cheruiyot just edged out Team GB's Josh Kerr on the line to take silver - both men finishing under 2:30.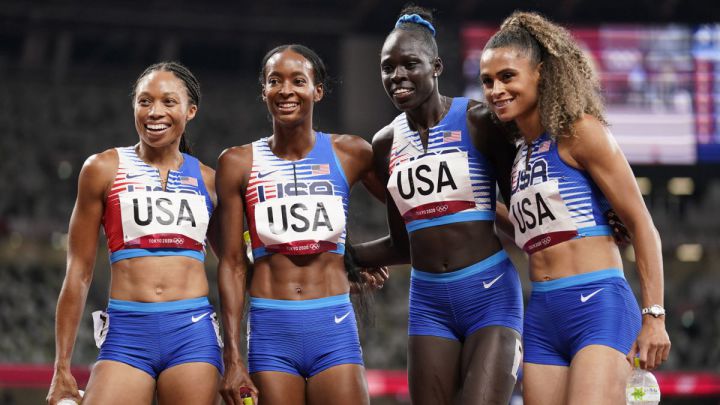 Allyson Felix becomes USA's most decorated Olympic track athlete
On Saturday the United States women's team dominated the 4x400m relay and Allyson Felix, a mother and advocate of gender equality, led Team USA to win the gold medal.
This was a great accomplishment for Felix because this was the 11th career medal for her and she surpassed Carl Lewis for the United States track and field record.
Sifan Hassan, gold again
Sifan Hassan picked up her second gold and third medal overall at Tokyo 2020 after winning the women's 10,000m with a time of 29:55.32. LetesenbetGidey had led during the final few laps but slipped to third on the final lap to take bronze with Kalkidan Gezahegne taking silver.
Tokyo Olympic medal table: Final Day
With Day 16 of the Olympic Games underway and the last of the medals flowing, we'll aim to keep you up to date with all the golds, silvers and bronzes across the events taking place today, Sunday 8 August, in Tokyo.
Team USA have overtaken long-time leaders China in the table coming into Sunday morning's events, which focuses on golds rather than simply a total amount (which the US has nailed on). Will they still be top of the golden pile at the end of this amazing two weeks of competition?