Real Madrid see Mbappe opportunity in PSG Messi move
Leo Messi's move to PSG seems to be a matter of time but the FFP requirements to cover Neymar and Mbappé as well could allow Real Madrid to sneak in.
Paris Saint-Germain are expected to announce the signing of former Barcelona forward Leo Messi this week and Real Madrid feel the arrival in Paris of the six-times Ballon d'Or winner may open a possibility regarding Kylian Mbappé. The France forward has been reluctant to put pen to paper on a new contract at the Parc des Princes and the probable addition of Messi to Mauricio Pochettino's squad will make it harder still for Mbappé to play a strong hand at the negotiating table. PSG recently handed Neymar a colossal new deal and the club's board will push the boat out as far as they need to for Messi, leaving little financial wiggle room to meet the demands of the World Cup-winner.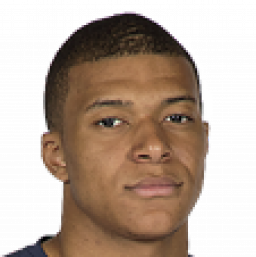 The details of PSG's initial offer for Messi have reportedly been leaked and the proposal would place the Argentina captain on the same salary scale as his former Barça teammate Neymar, who nets a reported €30m per year with a raft of additional payments in the form of bonuses. Mbappé, meanwhile, will earn €19m during the final year of his current contract. The arrival of Messi will also represent a shift in the hierarchy at the club.
FFP opens door for Madrid to approach Mbappé
PSG have made several attempts to persuade Mbappé to agree to an extension but the constraints of Financial Fair Play make the task of having all three superstars in the same side extremely difficult, particularly given the arrival of Sergio Ramos. The last offer from the club to Mbappé's camp – which was rejected - was for the France international to be elevated to the same pay scale as Neymar in an attempt to ensure parity between PSG's two superstars while also appeasing Mbappé and keeping Madrid at arm's length. But that was before Messi's surprise availability as a free agent became known. With PSG determined to land the Argentinean, Mbappé may find his own demands being pushed further down the to-do list.
Madrid, meanwhile, have been quiet in the market recently in preparation for an attempt to lure Mbappé to the Bernabéu. With Messi now making waves at the Parc des Princes, Florentino Pérez feels that a suitable financial offer with assurances of his place in the pecking order could persuade Mbappé to make the move now, despite the obvious attraction of playing alongside Messi in France. The Ligue 1 side, for their part, are likely to prefer the idea of cashing in on Mbappé now if the alternative is to lose him on a free transfer next summer.