Barcelona: Messi exit could cost Camp Nou €137 million
According to consulting firm Brand Finance, Leo Messi's departure from Barcelona will affect the club's commercial income to the tune of around €77m.
Leo Messi's departure from FC Barcelona could cost the club up to €137 million in lost revenue, according to consulting firm Brand Finance. That lost income, from brand-related revenue and commercial interests, represents 11% of Barcelona's current valuation of €1.26 billion. The biggest loss, according to the analysts, would come in the form of commercial income, with the club forecast to lose up to €77m in sponsorships with another €43m in shirt sales and other merchandise.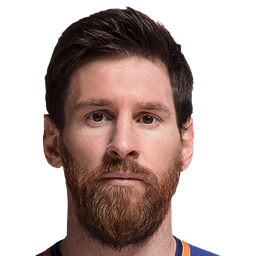 Messi, who has left Barcelona after 21 years following the club's inability to meet Liga requirements on salary caps and despite the Argentina captain's willingness to take a 50% pay cut, will also leave a hole in terms of gate receipts and prize money for the team's performances, estimated at around €17m for the 2021-22 season. In its report Brand Finance Football 50 2021, the consulting firm reported Barcelona is the second-highest football club in the world in terms of brand value, behind only Real Madrid, which is valued at €1.27 billion.
Barcelona facing "painful reduction in brand value" post-Messi
"The presence of Messi at Barcelona has without doubt allowed the club to attract fans, season-ticket holders, better players and directors, commercial agreements and to win trophies. His departure could cost the club dear and lead to a painful reduction in its brand value," said Teresa de Lemus, general director of Brand Finance Spain.