Barcelona makes counter-offer to keep Lionel Messi from PSG move
According to betevé, the club's CEO, Ferran Reverter, called the player's father and agent, Jorge Messi, this morning to make a new proposal.
The situation at FC Barcelona is looking more and more like a circus, where the most complicated exercise is always the desired one, almost in an attempt to entertain the masses, if not the blaugrana fans.
Just as the first particles of dust were starting to settle on the end of the relationship between the club and Lionel Messi - following new president Joan Laporta's announcement on Friday and the subsequent tearful farewell of the Argentine on Sunday - now it turns out that Barça's CEO made a late save attempt.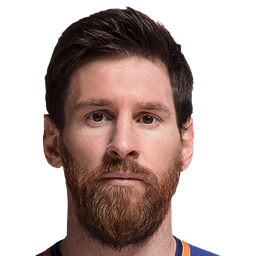 Barça CEO's late offer for Messi
According to the programme La Porteria on betevé, the FC Barcelona CEO, Ferran Reverter, called the player's father and agent, Jorge Messi, early on Tuesday to make him a new proposal to keep the forward at the Camp Nou.
Messi news:
The news broke around two o'clock in the morning, and as yet we've not been able to confirm or deny this information. But the report stated that certain members in the Barça hierarchy do not believe the final nail into the exit coffin has yet been hammered in.
This apparent new offer comes at a time when everything else points towards Paris, with news coming to us that Messi will put pen to paper later this morning to join PSG. For this reason, there is little confidence that if this last-gasp bid was made it will work, but with this current Barcelona management, we're rarely able to absolutely rule anything out.