PSG 2022: Kylian Mbappé out, Cristiano Ronaldo in
Al-Khelaifi believes that Mbappé will not renew, but will not let him go to Real Madrid until 2022. His replacement at PSG has already been decided.
Nasser Al-Khelaifi's PSG dream team has no limits. After several world-class signings over the summer, PSG went on to secure the signing of Lionel Messi when everyone thought he had already renewed (or signed) with Barcelona. It now turns out that the PSG chief has not only decided not to sell Kylian Mbappé to Madrid this summer, but that he has already prepared his replacement for next season. The French player will finish his contract in the French capital and will be free to finally sign for Real Madrid, given that he has still not renewed his current deal with PSG.
Mbappé to Real Madrid
AS understand that PSG have already agreed that Mbappé will be heading to the Bernabéu at the end of next season, for free. They know that the youngster has very clear ideas about his stalled renewal and nothing will make him change his mind. But in return PSG will sign Cristiano Ronaldo, who will also be free to leave Juventus on 30 June 2022. PSG will exchange one player for another and at zero cost in terms of transfer fees. They won't get a single euro from Madrid, but they already have a substitute for the same cost. Bringing together Messi, Neymar and Cristiano, the 2015 Ballon d'Or podium, would be an impressive feat. Messi won that edition with 41.3% of the votes cast, Cristiano was second with 27.7% and Neymar finished third with 7.8%. Al-Khelaifi's ambition has always been to bring the three players together in Paris and now that Messi's deal has been finalised, he is getting closer and closer.
See also:
PSG project progressing
Jorge Mendes, Cristiano's agent, is already aware of everything. And Cristiano would have extra motivation. He would arrive in Paris at the age of 37 and sign for two more years, which would take him to 39, the age at which he is considering taking a step aside or leaving for less demanding football, maybe in the USA or Qatar. If Cristiano leaves through the same door as Mbappé, hardly anyone at the Parc des Princes would be upset. PSG's galáctico project has been unleashed and is very reminiscent of the galáctico project that Florentino Pérez built at Madrid between 2000 and 2004.
But back to Mbappé. Speaking at Messi's official PSG unveiling, Al-Khelaifi said: "Mbappé wanted a competitive team and now he has it. He has no excuses." The last four words sounded like a threat towards the French player. At Real Madrid, the reaction of the PSG president was taken calmly, as it is already known that Florentino will not receive a single green light for the transfer to the Bernabéu this summer.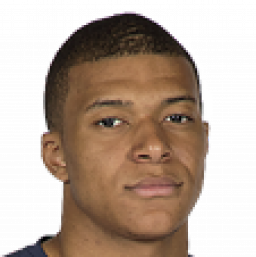 PSG's position is to put pressure on Mbappé to forget about his Madrid dream with these kinds of phrases, which put him even more at odds with the PSG fans who have clearly been devoted to Messi since his tumultuous arrival in Paris.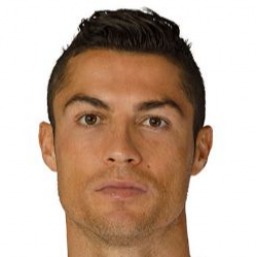 At Madrid, they are calm: "Kylian is a kid with a good head on his shoulders and he will not change his decision because of public and coercive pressure from Al-Khelaifi. We remain calm with him". Indeed, Mbappé has spoken to his family and his decision to sign for Madrid is unquestionable, either this summer if PSG finally open their hand to negotiate (something highly unlikely, given what we have seen) or wait for the season to progress so that from 1 January he can freely speak with Madrid. Therefore, if Al-Khelaifi wanted to dissuade Mbappé with his phrases or intimidate Madrid with this threat to keep him in Paris no matter what, he has not achieved his objective. Both Madrid and Mbappé know what the future holds. Privately, they have already said "I do" to each other. A word is sometimes worth more than a 200-page contract. Florentino is being cautious and knows that things will happen between now and 31 August and that Mbappé will slip in a few more messages. But Mbappé will surely come to Madrid. And through that same door Cristiano will land at PSG.
Mbappé stays quiet
"Mbappé said: I want a great team. Right now, he has a great team, one of the best in the world. He has everything to stay here. I told him, he has no excuses to leave," Al-Khelaifi said. The PSG president continued in French outlet Le Parisien: "I will never talk about the negotiations with Mbappé and his family. It's a matter between us. Kylian is happy about Messi's arrival. Some media are looking for problems, but there aren't any."
The proof that the two are not close is Mbappé's silence on Messi's arrival. Neymar celebrated it on social media ("Back together", "we're back together") but Kylian has kept a silence that has appeared intentional and strategic. The last thing Mbappé posted on his Instagram was a photo at Disneyland Paris next to the Iron Man window. PSG made a podium to celebrate Messi's arrival, but put the Argentine in the middle, leaving Mbappé to one side. That's how the 22-year-old Frenchman feels. He has seen how every year his role at PSG is reduced, just imagine what he would gain if he arrived at Real Madrid.