Real Madrid transfer blow as Mbappe tells PSG: "I'm staying"
According to reports Kylian Mbappé and PSG sporting director Leonardo have told the Parc des Princes squad the Real Madrid target will stay in Paris.
Kylian Mbappé was widely expected to make a decision on his PSG future with the France star holding talks with senior club executives on Monday before making an announcement. According to reports, that decision has now been made and it is one that will come as a disappointment to Real Madrid, who had been hoping to take advantage of Leo Messi's arrival in Paris to make their move for the World Cup-winner: Mbappé has told his teammates he is will remain at the Parc des Princes for another year at least, with one season left on his current deal in Paris.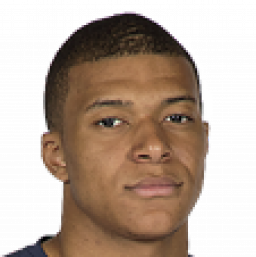 The news has been confirmed by Spanish radio station Cadena SER, with their information coming from sources within the PSG dressing room. PSG sporting director Leonardo has also told Mauricio Pochettino and his squad that Mbappé will stay at the club, where the Frenchman will form an eagerly awaited attacking trident with Messi and Neymar. It has even been suggested that PSG were aware of the player's decision earlier than has been reported, using the fact that he had decided to commit for another season as an incentive to their other summer signings to join the club.
Real Madrid to wait another year for Mbappé
Madrid had hoped to use Mbappé's prolonged contract stand-off and the player's apparent discomfort over his role in the side with the additions of Messi and Sergio Ramos providing the squad with two new leadership figures to force PSG's hand, but the Liga giants are also happy to wait for another year to land the 22-year-old on a free transfer.