NFL
New England Patriots vs. Philadelphia Eagles, 2021 NFL preseason game: times, TV and how to watch online
The New England Patriots will face the Philadelphia Eagles this Thursday, 19 August, in week 2 of the NFL preseason.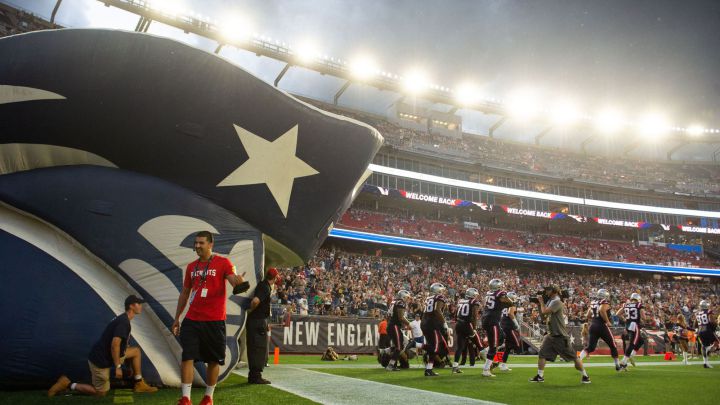 The Patriots and the Eagles get their second week of preseason underway when they meet at Lincoln Financial Field on Thursday evening. It's an exciting game to watch out for, lots of history between these two teams, one Super Bowl between them.
Eagles: New coach, new ideas
Philadelphia hopes to muster a title run with new head coach Nick Sirianni and second-year quarterback Jalen Hurts. The new coach has yet to state that Hurt will be the number one QB publicly, but he has started in the first preseason game, completing seven throws for 54 yards. Not great numbers, but the QB had a fantastic 34-yard pass completion.
New England: Cam or no Cam?
In New England, Bill Belichick is still calling the shots, and it remains to be seen if it'll be Cam Newton or first-round rookie Mac Jones starting at QB1. In the preseason opener against Washington, Newton completed four of his seven throws on the night for 49 yards, not bad numbers but not great. As for the rookie, Jones completed 68.4% of his throws in the preseason opener for 87 yards.
Their history 

This will be the 24th time these two teams meet each other. However, it will be the first time they will play each other since 2018, when the Patriots beat the Eagles 37-20 on Aug. 16 at the Gillet Stadium. In addition, this is the Patriots 11th preseason game in Philadelphia, 4th for preseason at the Lincoln Financial Field, and the first since 2013
What time does the Patriots vs. Eagles game start?
The Patriots and Eagles will kick off their second week of the preseason this Thursday, Aug. 19, at 7:30 pm ET, 4:30 pm PT, at Lincoln Financial Field, Philadelphia, PA. In the UK, the game kicks off at midnight Friday, Aug. 20.
How to watch Patriots vs. Eagles
The game will be broadcast live online via NFL Game Pass, for which you can pick up a subscription for $99 for the season. However, you could opt to use the 7-day trial to watch the game for free. Or stream via FuboTV.
Sky Sports will broadcast the game in the UK, while fans in Canada can catch it on the DAZN streaming platform.