LIGUE 1
Icardi injury leaves PSG in a corner - which could benefit Real Madrid
Mauro Icardi was poised to leave the club but a shoulder injury has changed everything. Also, Draxler por el Bayer y la Real apaga el interés en Sarabia.
PSG have the financial clout to sign more or less any player they like, but when it comes to selling players, they are having problems. Several players are on the transfer list but Leonardo hasn't received the kind of offers he needs to boost the club's balance sheet. One such example is Mauro Icardi who,  according to Sky Sports, has been assigned a 35 million euro price tag.
Another cases include Julian Draxler, who was close to signing for Bayer Leverkusen but the operation has foundered and Pablo Sarabia, for whom the club was expected a phone call from Real Sociedad which hasn't arrived. For PSG's accounts, that's another 20 million euros which they were hoping to receive - 55 million euros. That is excluding any potential fee for Sarabia, as there have been no offers...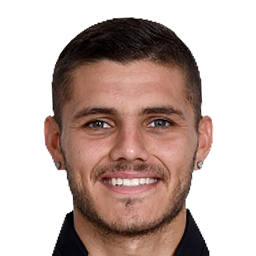 Icardi injury

The Argentine forward has found the net in two of the team's first three Ligue 1 games, but when Neymar and Messi become available for selection, he will take a back seat role. Icardi's eye for goal is what has impulsed a number of clubs to include him on their wants list. A return to Serie A has always been a possibility, but now it is looking unlikely that the player will leave Paris any time soon as he has picked up an untimely injury.
Icardi was unable to complete Friday's game against Brest - he was taken off with five minutes to go with a shoulder injury which could frustrate his chances of being transferred. Pochettino admitted after the game that the injury "doesn't look good" although he is quietly hoping it is nothing too serious. Icardi will undergo tests in the next day or two but it's is another setback for Leonardo just when he had hoped to find a buyer.
PSG banking on 35 million for Icardi
Icardi's success in front of goal persuaded PSG to exercise their right o buy him for 50 million euros at the end of his loan from Inter Milan last year. His 20 goals in 34 games consigned Edinson Cavani, the club's all-time top scorer, to the subs' bench. But last season, Moise Kean, on loan from Everton, served him a taste of his own medicine - even so, he still managed to score 13 goals in 28 games.
This season, due to the number of players who are unavailable, he has started out as first choice and responded as he always does - by scoring goals. But with the transfer window about to enter the final week, his shoulder injury could dent his chances of a move to another club where he could be the star striker... and PSG could miss out on 35 million euros from his transfer.
Draxler and Sarabia exits take a turn
One of the player with the strongest chances of moving on this summer was Draxler. At one point he looked set to join Bayer Leverkusen. An offer was rumoured to be for 20 million euros and his sale would have freed the club from paying one of the squad's highest earners. But the operation hit the rocks. The German club has recently announced that they are not going to pursue the player. "He's not coming and nor was he an objective for us". Another blow for PSG's hopes to increase revenue...
On top of that, Diario Vasco report that there is no truth in Real Sociedad's supposed interest in Pablo Sarabia. In France, Le Parisien claimed that PSG were waiting for a phone call from the Basque side to begin negotiations for the Spaniard, but sources close to the player deny that any interest existed. Sarabia's salary is way in excess of La Real's budget and besides, Imanol Alguacil doesn't need the player as that position is covered.
Mbappé, Madrid's No.1 target
In the meantime, Real Madrid have not given up hope of landing Kylian Mbappé and PSG's struggles to offload players could work in their favour. A deal could happen sooner or later (next summer on a free transfer or before the 31 August deadline). Madrid have a strategy in mind and plan to launch their offensive for the striker on 30 August, 48 hours before the window closes. PSG may find themselves with no option but to release one of their star players...