MLS
LAFC and LA Galaxy share points in the first 'El Tráfico' of the year
Kévin Cabral scored a late equalizer to make it 3-3 at the Banc of California Stadium on Saturday in the first derby of the 2021 MLS season.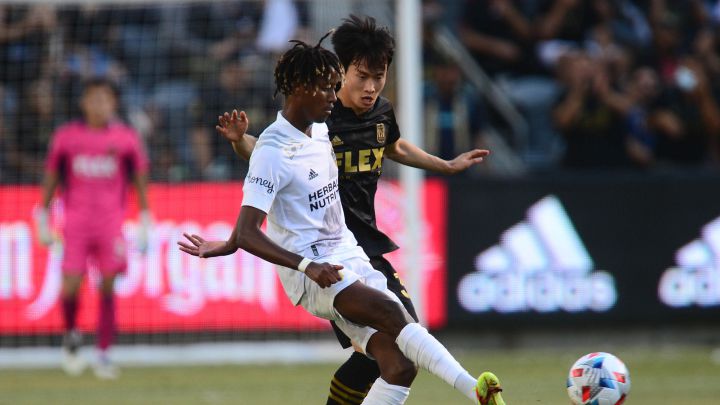 The fans that attended the Banc of California stadium got their money's worth in the first ' El Tráfico' of the 2021 MLS season after a 3-3 draw between Los Angeles FC and the LA Galaxy. Cristian Arango scored his first MLS goal from the penalty spot to tie the game after an early goal from Dejan Joveljić in the 20th minute.
Brian Rodríguez scored his first MLS brace
Brian Rodríguez came back hot in the second half and in the 58th minute he dribbled down the left slide of the penalty area before firing a shot from close range into the roof of the net to give LAFC the lead. It was a brilliant solo goal from the Uruguayan winger, his first of the new season.
The Galaxy equalized after Julian Araujo played the ball out wide to Lletget on the left edge of the box. Lletget quickly slipped the ball to Joveljić, whose off-balance shot found the back of the net to make it 2-2. Then in the 66th minute Jonathan Bond made a big save on Diego Palacios' shot from long distance, the rebound fell to Rodríguez, who shot from close range to make it 3-2 for LAFC.
But the Galaxy would have the last laugh in a big road game for them against their hometown rivals. Efraín Álvarez slipped the ball to Julian Araujo in behind the LAFC bakcline and his pass to Kévin Cabral was finished into the back of the net from the penalty spot to make it 3-3 at the end of the 90 minutes.