UNEMPLOYMENT BENEFITS
Federal unemployment benefits: why the payment ends and what happens next?
With federal funding unemployment ending Labor Day, the question: "What happens next?" haunts the head of many jobless in the U.S.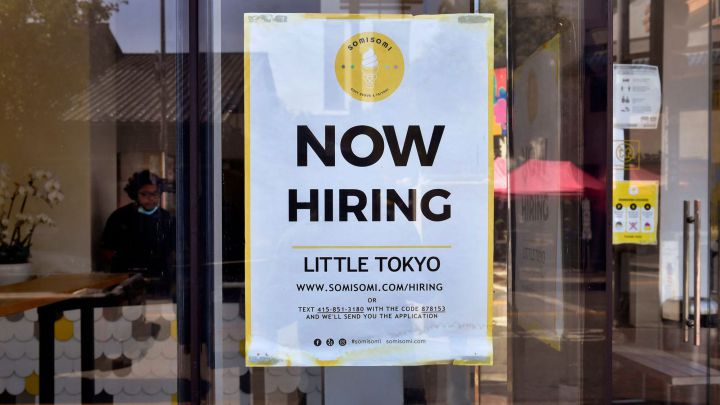 With just a day to go until Labor day deadline set for unemployment benefits to expire, Biden administration push states to use leftover emergency funds to extend enhanced benefits among jobless on their own.
The reason behind federal unemployment ending
There are several reasons why unemployment benefits are reaching an end Monday. In the first place, as Republican critiques raised claiming extra unemployment benefits disincentivized residents to look for jobs, several states quit unemployment benefits June way before the set date.
Lots of unemployed residents weren't happy with the idea of having their aids removed prior to Sept. 6 as they found themselves from one day to another unable to cover basic needs such as food and rents. Residents in 12 states took legal action to try and have their benefits reinstated. This caused lots of difficulties in the Labor Department which had their hands tied as they couldn't go against governors decisions.
Secondly, White House officials argue that the federal benefits cannot be extended as they were meant to be temporal for as long as the unemployment rate was over 6.5 per cent. Therefore, now that unemployment is under 6.5 per cent, economic growth is recovering and jobless aid is no longer an urgent issue.
Now what?
Following the complaints of out-of-work residents that claim not to be able to cover basic expenses, Labor and Treasury Department officials wrote a letter Aug. 19 giving the opportunity to all states to use the $350 billion of pandemic funds from the American Rescue plan to extend enhanced benefits.
"In areas where unemployment remains high it may make sense for unemployed workers to continue receiving additional assistance for a longer period of time which would allow those individuals to find a job," official letter says.
However, it remains unclear weather or not some states are going to follow the Labor department's recommendation.
State government say "No" to enhanced benefits
Nevertheless, some states have already responded saying they will not continue unemployment benefits on their own, as the money provided by federal government for COVID-19 relief has already been approve to be spent on other state priorities.
Among the states who opposed the extension of enhanced benefits without federal government's help are:
Alabama
Alaska
Arkansas
California
Hawaii
Iowa
Louisiana
Maryland
Michigan
Mississippi
Nebraska
North Dakota
Oregon
Pennsylvania
Tennessee
Utah
Virginia
West Virginia
Wisconsin
Wyoming
Despite discarding enhanced unemployment benefits, some states such as Pennsylvania and California have released other aids to help unemployed overcome their situation. Pennsylvania's Department of Labor & Industry pointed to this website with more resources for residents in need, while California stressed the fact that people in need can still apply for increased food benefits and housing assistance.
California is also providing eligible residents a similar check to federal unemployment in the form of a Golden Sate Stimulus.
Regular unemployment insurance
Moreover, despite the fact that unemployment benefits will not continue after Monday, laid off residents can still qualify for regular unemployment insurance in their state.
Once the claim has been approved, jobless people can apply to the benefits they are entitled to, which vary from state to state, as they are subjected to the laws of each state. In a regular basis, state covers from 30 per cent to 50 per cent of workers' wage.
In order to file a claim, it is better to contact directly with your state's office as some claims may be done in person, by phone or online. Qualification criteria is also different among states, but all unemployed who have recently lost their job, as well as those laid off unjustifiably, including those who have lost their job directly or indirectly by the pandemic should be generally eligible for the check.
Click here for more information on your state's requirements.