Real Madrid look to Lewandowski as Haaland alternative
Real Madrid are still considering a move for Bayern Munich striker Robert Lewandowski if their pursuit of Erling Haaland fails to bear fruit.
With the transfer window now closed a full season ahead Real Madrid have set their sights on tying up their potential dealings in the summer of 2022 and four names have emerged as the primary targets for Florentino Pérez's latest attempt to formulate a new Galáctico project at the Bernabéu. Top of the list is Kylian Mbappé, with Erling Haaland, Paul Pogba and Robert Lewandowski also among the targets Madrid hope to sign. The two France internationals appear to be the most likely arrivals, with Pogba and Mbappé both in the final year of their contracts at Manchester United and PSG and able to sign a pre-agreement in January ahead of becoming free agents.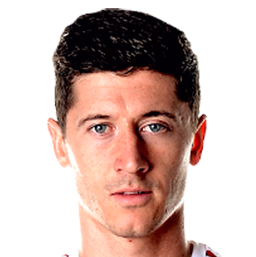 Madrid to choose between Lewandowski and Haaland
The doubt in the Bernabéu boardroom concerns Haaland and Lewandowski. It is clear that only one will be targeted and Madrid have a preference for the 22-year-old Norwegian, who would ideally for Pérez be added to the squad as soon as Mbappé has been confirmed. However, if Madrid do manage to sign the Frenchman, PSG are likely to enter the race for Haaland as his replacement, which would augur a financial battle Madrid have little chance of winning.
That, in Madrid's grand scheme, is where Lewandowski comes in. PSG had an interest in the 32-year-old Poland striker this summer as an option if Mbappé made the move to Madrid a season earlier than expected but Bayern made their position clear: Lewandowski is not for sale. The next summer window will be a different matter. The forward is under contract until 2023 and has asked to be allowed to leave if he receives an offer to try his hand in another league. As he will have only a year remaining on his deal at the Allianz Arena, Bayern are likely to be more open to selling rather than losing him on a free the following summer.
Lewandowski in his prime
As such, assuming Madrid manage to secure Mbappé's pre-agreement in January, six months later the question will come down to Lewandowski or Haaland. Madrid tried to sign the Pole in 2014 when he left Dortmund as a free agent for Bayern and he is showing few signs of slowing down after ending the past two seasons as Europe's top scorer with 55 and 48 goals, respectively. Like Cristiano Ronaldo, Lewandowski is a workaholic. As a young player he would spend six hours in the gym every day to put on muscle. "His legs were like sticks, it seemed as though they were always about to break," his first coach, Krzysztof Sikorski, said.
His father was a footballer and a judoka and his mother played volleyball AZS Warsaw. His sister followed the same path and represented Poland at under-21 level while his wife, Anna, is a karateka who won bronze at the 2008 World Championships in Tokyo. As such, Lewandowski is well-versed in fitness and Madrid are confident of his longevity, which would influence any decision made next summer.