NFL
Athletes First holds over $2 billion in NFL player contracts, but who are they?
In a world of sport where player agents are growing in influence there is one agency that stands out in the NFL and that's Athletes First.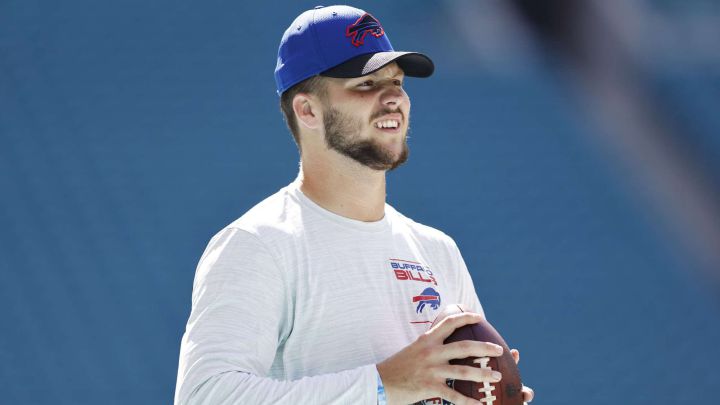 In today's world of elite professional sports, it doesn't matter whether we are talking about the NFL, NBA, MLB or any of the other top leagues, agents are often times the ones who wield the power.
Agents in the game
When it comes to the case of the NFL, there is most definitely one name that stands out and that's Athletes First. With top agents Todd France and David Mulugheta, Athletes First holds at present some $2 billion in contracts spread across 75 active pro football players, according to a new study of high earning agents in the sport.
The powerhouse that is Athletes First
According to Forbes,Todd France himself is currently the highest earning agent in the NFL with approximately $1.19 billion in contracts negotiated between 33 active NFL players. David Mulugheta - his associate in the agency - is also on the list with 42 NFL players and $830 million in contracts. Together, the two super agents have slightly over $2 billion in active agreements negotiated for Athletes First.
To arrive at the rankings, the data was compiled by sports betting digital platform Pickswise in collaboration with global marketing agency ICS-digital. They utilized active NFL player contract information via spotrac.com - a company responsible for data farming surrounding team and player contracts. Though the analysis focused on the higher profile agents, the base standard of 3% commission for NFL agents was used as the mean. In keeping with that, it is estimated that Todd France has netted more than $35 million from active contracts.
Who are their clients?
One of the most lucrative contracts which Athletes First currently holds is that of Buffalo Bills quarterback Josh Allen. Allen, who signed a six-year deal to the tune of $258 million last month, has an average annual value on the contract of $43 million per season. Coming in at second is Kansas City Chiefs' pride and joy, quarterback Patrick Mahomes. The Chiefs star signed a 10-year, $450 million deal with an average annual value of $45 million per season.
Then there is Dallas Cowboys quarterback Dak Prescott who secured a $160 million deal through Athletes First. Prescott strategically chose a shorter contractual length which positions him favorably as he will earn a higher salary cap when he finally does re-sign.
How does it all work?
Though any contact sport brings with it the risk of injury, none are quite like the The NFL in terms of frequency. For this reason specifically the majority of teams in the league simply don't guarantee player contracts. This is where agents come in, as they often seek to safeguard their clients by pushing for as much guaranteed money as possible, including signing bonuses.
For more from around the NFL
Within this structure, Allen's current contract is the highest in the NFL at $150 million. Mahomes' comes in right behind with $141 million guaranteed, and the Cowboys' Dak Prescott is third with $126 million guaranteed. Interestingly enough Mulugheta who currently boasts $24 million in commissions recently added to that as he negotiated for Houston Texans quarterback Deshaun Watson, in a deal for four years with a value of $156 million ($110 million guaranteed).