NFL
Titans' Jones, Brown ruled out in Week 4 with injuries
The Tennessee Titans will play without their top two wide receivers Julio Jones and A.J. Brown against the winless New York Jets on Sunday due to injuries.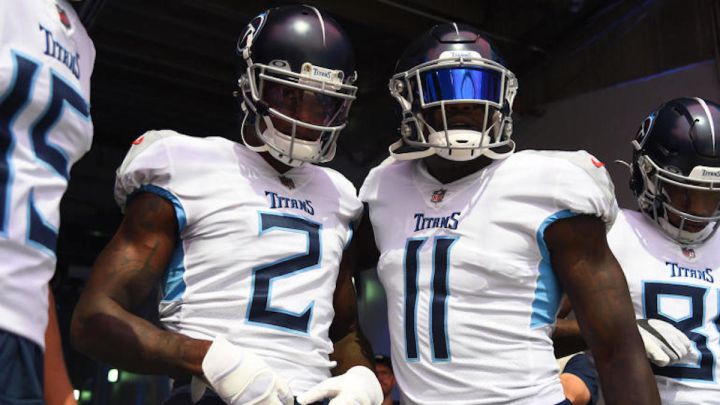 The Titan's Julio Jones is being treated for a leg injury and missed practice the whole week, as did A.J. Brown who is suffering from a hamstring injury. The franchise, currently 2 and 1, hosts the New York Jets on Sunday (1 p.m. ET).
Brown had already missed much of Week 3's match, with an early exit that had him sitting out most of the action in their win over the Indianapolis Colts.
Vrabel: No issue with Jones' showing
Jones likewise did not play in the final stages of the game, and only played 34 snaps. Titans head coach Mike Vrabel clarified that Jones was sidelined not because he was being benched.
"This is not an issue with his performance," Vrabel said. "This isn't an issue with anything other than me making a decision and saying, 'Hey man, let's see if we can get through this and survive and win this football game."
Vrabel added that the health and safety of his players are top priority, and lauded Jones' role in the team. "I can't be more adamant that Julio's performance and what we've asked him to do- he's done what we've asked him to do- he has played with great effort."
No timetable for Brown's return
The coach said Brown is likely to continue working, although he did not say when he expected the wide receiver to be back on the field. "I am confident that he'll do his best to get back out there and be the player and the person that we have come to expect," he said.
Jones is one of the top wideouts in the NFL, with seven Pro Bowl appearances and five All-Pro selections tucked in his belt. However, injuries have hounded him throughout his career. A foot injury restricted him to playing in only five games in 2013, while a hamstring injury sidelined him for six games last season.
With Jones and Brown absent on Week 4, rookie Nick Westbrook-Ikhine, Chester Rogers and Josh Reynolds are the possible picks who could see more playing time against the Jets.