HEALTHCARE
What are the four types of Medicare? What does each plan include?
Medicare provides affordable or even free health insurance for elderly or disabled Americans, but not everyone knows what the four programmes offer.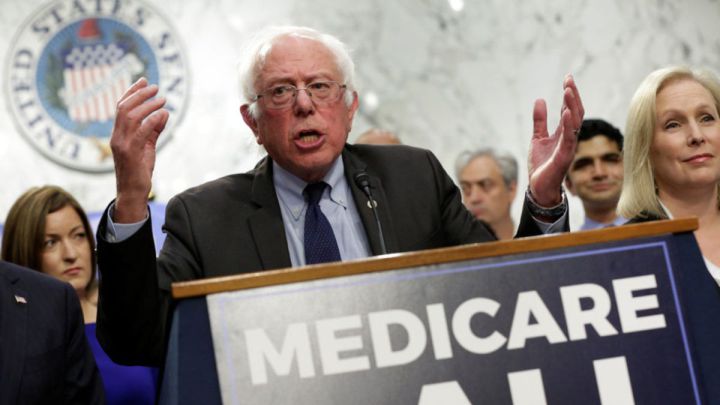 Medicare is a federally-funded government health insurance programme which has been in place since 1965. The various plans offer subsidised healthcare for people aged 65 and older, or younger people who satisfy certain eligibility criteria.
The broad range of programmes is divided into four separate plans to cover a variety of situations. Sometimes the patient will need to pay some fee to access the treatment, but the service is typically cheaper than would otherwise be available.
Read more
The Medicare programmes are overseen by the Centers for Medicare and Medicaid Services (CMS), an agency within the US Department of Health. We take a look at the four Medicare plans, and what each of them offers…
Medicare Part A
The first section of Medicare coverage focuses on hospital inpatient services. Part A helps to cover the cost of inpatient hospital stays, nursing facility care, hospice care and some healthcare in the home.
Included in the plan are any additional care, supplies and drugs required during the patient's stay in hospital. It also covers any physical and occupational therapy required for homebound patients, as well as medication and-grief-and-loss counselling for the terminally ill.
It's no mystery why diagnoses skyrocket at age 65. Many delay doctors visits until they're on Medicare, causing an uptick in diseases that are harder and more costly to treat. I'm calling for lowering the eligibility age to 60 to help more Americans and save taxpayer money. pic.twitter.com/G8fdgY5sg9

— Rep. Katie Porter (@RepKatiePorter) September 23, 2021
Medicare Part B
The second covers expenses related to outpatient services, i.e. those not administered in an actual hospital. This could be the use of an ambulance, visits from a doctor, lab tests and even some medical equipment that may be required for homebound patients.
Medicare Part B is an optional, paid accompaniment to the Part A coverage which is available for free. Those with a Part B premium will pay a monthly fee to cover services that are not included in A. The monthly amount varies based on the patient's modified adjusted gross income (MAGI).
Medicare Part C
Medicare Advantage (MA), also known as Part C, is a feature of the programme offered exclusively to older people and certain adults with disabilities. MA plans are supplied by Medicare-approved private companies and combine the services of Plans A and B, while also providing some extra features.
The monthly premiums for the privately-operated Plan Cs are very affordable. In 2021, the average price of an MA plan is expected fall by 11% to just $21 per month.
Senior citizens in America should not have to be toothless or lack hearing aids or eyeglasses. Dental care, hearing and vision are essential parts of healthcare. The American people want us to expand Medicare to cover these basic services. That's what we must do.

— Bernie Sanders (@SenSanders) October 5, 2021
Medicare Part D
For those who require regular prescription drugs, Medicare Part D works as a benefits programme which offers discounts on the price of pharmaceuticals. The programme is available to those aged 65 or older, certain younger people with disabilities and those with end-stage renal disease.
Part D specifically focuses on making drug prices more affordable in the United States after being introduced at the start of 2006. If you already receive Medicare coverage, you can pay extra to opt in to Part D, although the costs vary greatly depending on the prescription drug coverage that you require.