Buffalo Bills' Josh Allen with best selling NFL shirt in Europe
The Bills quarter back has the highest selling replica shirt sales in the European market for the first phase of the 2021/22 season according to NFL Europe.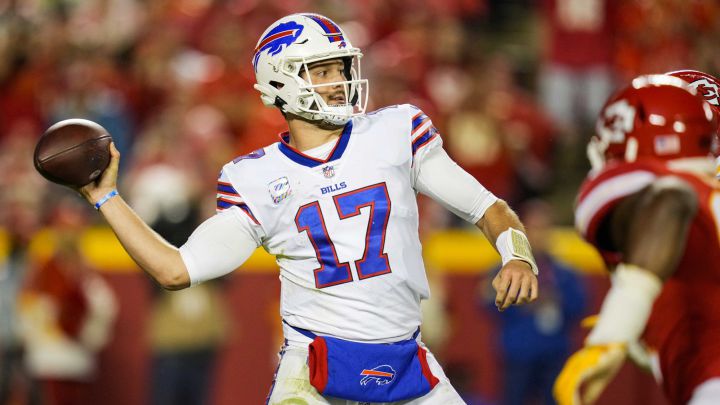 With four wins and just one loss in the opening phase of the 2021/22 NFL season, Buffalo Bills sit at the summit of the AFC East with much of their success due to quarterback Josh Allen. The 25-year-old started the season slowly with discreet showings against the Steelers and Dolphins. Improved performances have seen Allen now as the BETMGM favourite to win the 2021 NFL MVP award.
Top European seller
There is one accolade that the Bills player has already secured and that is the top selling replica shirt in Europe for the opening phase of the 2021/22 season. According to data from NFL Europe, the Buffallo player tops the shirt sales ranking for August through to early September with Patriots' Mac Jones in second place. The podium is completed by evergreen Tom Brady of the Tampa Bay Bucaneers.

NY Jets top UK poll
In the United Kingdom, the sales picture is different with London currently hosting two NFL International games as NY Jets faced Atlanta Falcons last weekend at the Tottenham Hotspur with Miami Dolphins set to face Jacksonville Jaguars in North London this weekend in another sell-out game. Jets quarterback Zach Wilson tops the UK shirt sales followed by Jaguars Trevor Lawrence with both teams involved in the London games. Once again legendary QB Tom Brady completes the top three ranking.