CHAMPIONS LEAGUE
New setback for Atlético Madrid's Marcos Llorente
Atlético confirmed that the scarring from the midfielder's previous injury has partially opened. He came on as a late sub against Liverpool.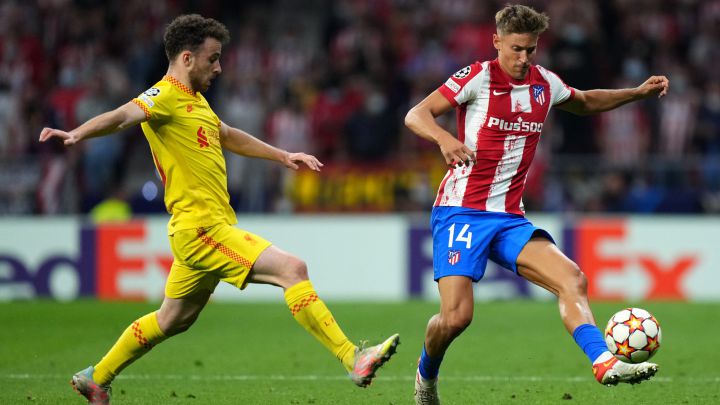 Bad news for Atlético. On top of Tuesday's 2-3 Champions League defeat to Liverpool at the Wanda, after going down to 10 men on 51 minutes for Griezmann's sending off, this morning it was revealed that Marcos Llorente has suffered a relapse of his injury.
Missed Spain's Nations League campaign
According to the medical report issued by the club on their official website, tests conducted on Llorente at the city's Navarra University Clinic detected that scarring from the player's most recent injury, which he sustained in the Week 8 meeting with Barcelona, has partially opened. That injury left him out of the Spain squad for the recent Nations League and a doubt right up until the last minute for the Champions League clash with Liverpool. Llorente entered as a substitute on 79 minute and played the final quarter of an hour, during which time we saw him make several of his blistering charges forward as Atleti went in search of a late equaliser.
Atlético trained this morning in Majadahonda where those who were in the starting line-up against Liverpool warmed down with light recovery work. Llorente exercised inside the gym but later visited the clinic to undergo tests which revealed new damage to his hamstring. Simeone will be without the midfielder for Sunday's home game against Real Sociedad and will be monitoring how he progresses before setting a time limit on his recovery. Apart from the Liverpool game, Llorente had played as a starter in all of the team's matches so far this season. His latest setback will give Rodrigo De Paul an opportunity to impress the boss in midfield.