LIGUE 1
When will Sergio Ramos make his debut for PSG?
Following his high-profile transfer from Real Madrid in the summer, the central defender has been a notable absence from Mauricio Pochettino's side.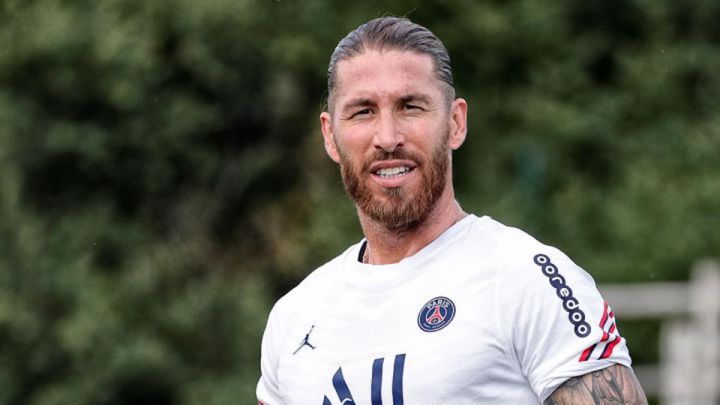 Sergio Ramos finally appears to have a return date lined up. After more than three months on the sidelines, the Andalusian defender is expected to return to training with the rest of the Paris Saint-Germain squad next week, as reported by Le Parisien on Thursday following his more personal focus on recovery on his calf injury.
You may also enjoy:
Sergio Ramos edges closer to PSG return
Ramos has not yet made his debut for PSG since signing in July, and is said to be desperate to get back on the pitch in front of his new fans as soon as possible. The medical team at the club, however, have been less enthusiastic about him playing, worried about risking a relapse of an injury and putting the veteran player out for potentially the entire season. In principle, though, unless there are any complications, he is expected to attend and successfully complete a full week of training week commencing Monday 25 October.
This means that he will have to watch Le Classique from the sidelines, but could well be included in the PSG squad to face Lille on Friday 29 October. A cameo from the man from Camas, potentially alongside long-time rival Lionel Messi, is something the local fans are keen to witness.
Ramos: life after Real Madrid
The summer transfer of the iconic Spanish defender came after a year of wrangling with Florentino Pérez as he targeted a two-year contract extension in Madrid. When it was clear that this would not be given Ramos announced on 17 June that he would be leaving, news that shocked many. The player later stated that he had accepted the club's proposal at the last minute but that Madrid had already withdrawn the offer.
So, after arriving at the club at the age of 19 from Sevilla, Ramos' Real Madrid story was over. On 8 July, his move to PSG was made official, and the wait to see him perform for the French giants is, hopefully, nearly over…