MLB
Braves vs. Astros World Series roster: players and statistics
What do you need to know about this year's Major League Baseball final series between the teams originating from Houston and Atlanta and their lineups.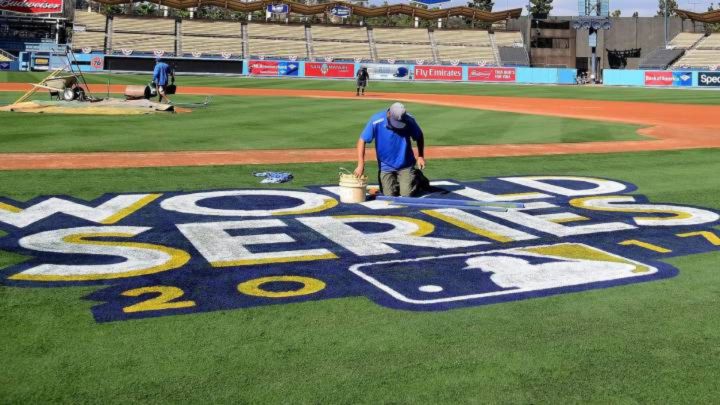 The first game of the 2021 World Series will be played on Tuesday night at Minute Maid Park. The downtown Houston stadium is the home of the Houston Astros, who will be contending for their second championship in the last five years, while the Braves are trying to lift the trophy for the first time since 1995. The last time the Braves played in the World Series, it was still the 20th century, when Britney Spears, Christina Aguilera, and the Backstreet Boys were still thriving as the biggest teenage pop-stars on 1999 pop charts.
The Braves story and how they've reached the fall classic could be marked as the true underdog story, coming from an 88-win season, losing one of their biggest stars on the way, and giving a genuine upset to the baseball world after defeating Dodgers in six games in the NLCS.
Astros, who are entering this World Series as uncompromising favorites, are on the high part of their postseason roller-coaster ride after defeating the Red Sox in 6 games and outscoring them 22-1 in the last 25 innings of play.
It will be a clash between one of the most prolific offenses this year, the Astros, and the team that showed the best team rotation resilience, especially in the Braves' end part of the season.
Teams postseason statistics
Name, Games, At Bats, Batting Average, On-Base %, Slugging %, On Base plus Slugging
Houston Astros, 10, 345, .281, .353, .443, .797
Atlanta Braves, 10, 332, .250, .319, .407, .725
Teams Rosters
Houston Astros
PITCHERS
Number, Name, Position
77 Luis Garcia SP
93 Yimi Garcia RP
31 Kendall Graveman RP
21 Zack Greinke SP
53 Cristian Javier RP
88 Phil Maton RP
17 Jake Odorizzi SP
55 Ryan Pressly RP
58 Brooks Raley RP
45 Ryne Stanek RP
62 Blake Taylor SP
65 Jose Urquidy SP
59 Framber Valdez SP
CATCHERS
Number, Name, Position
18 Jason Castro C
15 Martin Maldonado C
INFIELDERS
Number, Name, Position
27 Jose Altuve 2B
2 Alex Bregman 3B
1 Carlos Correa SS
16 Aledmys Diaz 2B
10 Yuli Gurriel 1B
OUTFIELDERS
Number, Name, Position
23 Michael Brantley LF
20 Chas McCormick CF
6 Jake Meyers CF
26 Jose Siri CF
30 Kyle Tucker RF
DESIGNATED HITTER
Number, Name, Position
44 Yordan Alvarez DH
Atlanta Braves
PITCHERS
Number, Name, Position
36 Ian Anderson SP
60 Jesse Chavez SP
54 Max Fried SP
77 Luke Jackson RP
74 Dylan Lee RP
55 Chris Martin RP
68 Tyler Matzek RP
33 A.J. Minter RP
50 Charlie Morton SP
51 Will Smith RP
18 Drew Smyly SP
71 Jacob Webb RP
CATCHERS
Number, Name, Position
24 William Contreras C
16 Travis d'Arnaud C
INFIELDERS
Number, Name, Position
23 Ehire Adrianza 3B
1 Ozzie Albies 2B
9 Orlando Arcia SS
17 Johan Camargo 3B
5 Freddie Freeman 1B
27 Austin Riley 3B
7 Dansby Swanson SS
OUTFIELDERS
Number, Name, Position
14 Adam Duvall CF
38 Guillermo Heredia CF
22 Joc Pederson RF
8 Eddie Rosario LF
12 Jorge Soler RF