VETERANS DAY
What is a veteran? What is a protected veteran?
U.S. veterans are those who have served on active duty in the United States Armed forces ( Army, Navy, Air Force, Marine Corps, to the Coast Guard).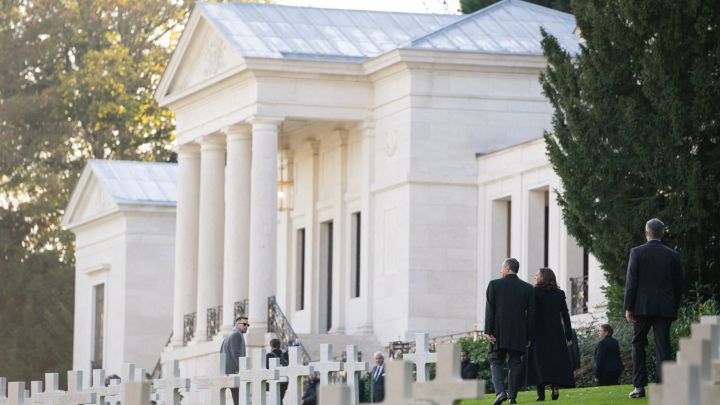 A veteran is someone who has a lot of experience in a job, occupation, or field, but in the context of the U.S. Armed forces it has somewhat of a different meaning.
A veteran is a former member of the United States Armed Forces, which can range from the Army, Navy, Air Force, Marine Corps, to the Coast Guard.
How do you get a veteran's status?
According to the US military, anyone who reaches 20 years or more of service is considered a veteran. This includes those who were never activated on a federal order.
According to a new law passed, "Anyone who has reached 20 years of service, even if they were never activated on a [federal] order for more than 180 days outside of training, will now be considered a veteran," said Army Sgt. Maj. Matthew Krenz.
What is a protected veteran?
The government defines protected veterans as:
Disabled veteran - those entitled to compensation under laws administered by the Secretary of Veteran Affairs or those who were released from active duty due to a disability
Recently separated veteran - those released or discharged from the army in the last three years
Active duty wartime or campaign badge veteran - those that served on active duty during one or more of the periods of way outlined by the US army
Armed forces service medal veteran - those that served on active duty in any campaign that has been authorized a campaign badge
Veterans are offered full benefits by the US government that consist of:
Disability compensation
Veteran's pension programs
Free or low-cost medical care through VA hospitals and medical facilities
Education programs
Memorials and burials
Housing and home loan guarantees.
Small Businesses and business loans
Counseling
The origin of Veterans Day is in the armistice agreement that finally brought World War I to an end. It was on the "eleventh hour of the eleventh day of the eleventh month" of 1918 that the horrific war ended and that date was initially named Armistice Day to commemorate that fact.
Check out more on what Veterans Day is and why we celebrate it.
To celebrate Veterans Day. Americans honor Veterans by attending parades and church services. Additionally, the American flag is hung at half mast.