CONCACAF
The USMNT has only won one road game in qualifying so far
The United States men's national team rescued a point in their visit to Jamaica on matchday 8 of the World Cup qualifiers in CONCACAF qualifying.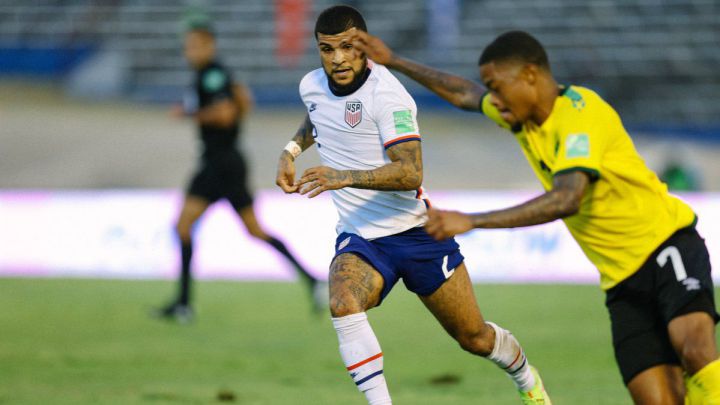 The United States men's national team ended November's international break with four points from two matches. The USMNT defeated Mexico 2-0 at the TQL stadium last week and on Tuesday they rescued a point with a 1-1 draw in their visit to Jamaica. After eight games in the round-robin tournament the United States is in second place with 15 points and a record of 4W-3D-1L.
The USMNT struggles on the road
The American coach Gregg Berhlater has one of the best generations in the history of the USMNT and his main goal is to book a ticket to the 2022 World Cup after failing to qualify four years ago. The United States has done a great job when playing at home with two wins and one draw.
The problem for the 'golden generation' is when they go on the road because they struggle to win points. They started the round-robin tournament playing in El Salvador and the game ended in a 0-0 draw. They bounced back in their visit to Honduras with a 4-1 win - their first win in the campaign.
Then they went on the road to play against Panama and lost 1-0, their first defeat in the tournament, and in their last game they tied 1-1 against 'The Reggae Boyz' at the National Stadium Independence Park. There are six games left in the qualifiers in CONCACAF and the USMNT has three home games and three on the road.
They are about six points to reach the 'magic number' and book their ticket to the 2022 FIFA World Cup. They will resume activities on 27 January at home against El Salvador, three days later they will go on the road to play against Canada, and they will end the first international window of 2022 playing at home against Honduras.