USMNT
Newcastle United eager to sign Christian Pulisic
The Premier League side have joined the race to sign the United States men's national team playmaker, who is also on the radar of Barcelona and Genoa.
Christian Pulisic has returned to full fitness and is close to reaching his full potential after being sidelined for almost two months due to an ankle injury. The American playmaker is one of the most talented players in Europe and due to his situation with Chelsea, many teams are eager to sign him during the next transfer window.
Newcastle has joined the race
Several reports indicate that Pulisic is not happy at Stamford Bridge because of the lack of minutes he's had under manager Thomas Tuchel. The USMNT player is usually used as a substitute and he wants more game time to be in top form when his national team books its ticket to the 2022 FIFA World Cup.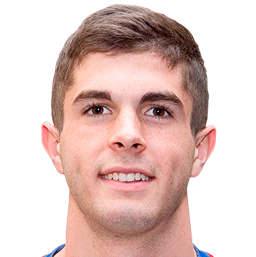 According to Calciomercato, Newcastle United have joined the race to sign the 23-year-old during the January transfer window. With the big-money acquisition of the Magpies they are in a position to sign the best players in Europe to become a competitive team in the Premier League and in the UEFA Champions League.
But the race to sign Pulisic has just started because according to the report, he is also on the radar of LaLiga giants FC Barcelona. Other clubs that dream of landing the United States international are Genoa, who are managed by Andriy Shevchenko, and Liverpool, who want to sign him in January.