MLB
Would MLB players get paid during a lockout? What wouldn't be allowed?
Major League Baseball has entered a lockout for the first time since 1994-95, meaning players are prevented from having an contact with their teams.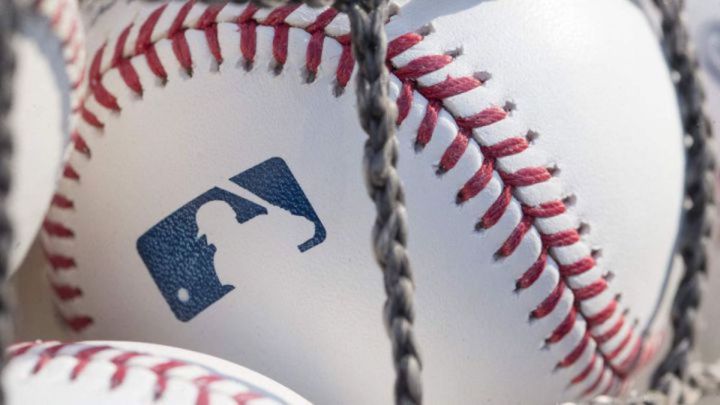 Major League Baseball locked out its players on Thursday after failing to reach terms on a new collective bargaining agreement (CBA) ahead of a midnight deadline. The decision halts all player activity as it relates to their clubs including free-agent signings, trades and use of team facilities. It marks the first work stoppage in MLB since the players' strike of 1994-95 caused the World Series to be called off. As things stand, an estimated $10 billion industry will be at a standstill for as long as it takes for all parties to reach an agreement.
First female MiLB manager Rachel Balkovec praised by Billie Jean King
"Despite the league's best efforts to make a deal with the Players Association, we were unable to extend our 26 year-long history of labor peace and come to an agreement with the MLBPA before the current CBA expired," MLB Commissioner Rob Manfred said in a statement. "Therefore, we have been forced to commence a lockout of Major League players, effective at 12:01 a.m. ET on Dec. 2."
"The shutdown is a dramatic measure, regardless of the timing," the players' association (MLBPA) said. "It was the owners' choice, plain and simple, specifically calculated to pressure players into relinquishing rights and benefits and abandoning good faith bargaining proposals."
What led to the MLB lockout?
Among the main problem areas, owners and players did not agree on service time toward free agency, playoff expansion, a luxury tax and possible salary floor and several proposed rule changes, media reports said.
The 2022 season is not scheduled to begin until March while players are scheduled to report to 'Spring Training' in mid-February, meaning that there is plenty of time for the MLB and the MLBPA to come to an agreement on a new deal.
What does lockout mean for MLB players? Will they get paid?
MLB players only get paid during the season so in effect the lockout has little direct financial effect on them. Players will still receive signing bonuses agreed before the lockout and deferred salary payments during the stoppage, according to CBS' Mike Axisa. The issues will come to a head though if the lockout extends into the regular season, a circumstance where players will not be paid their salaries. However, with the season not due to begin until March 2022, most observers feel that is an unlikely scenario. Should the stoppage extend beyond March, the MLBPA will help players out with medical insurance issues.
In the meantime, players are banned from any contact with their teams, which means they cannot use team facilities to train in any way or form, or seek the advice of medical staff or coaches – hence the term lockout. It also puts a temporary halt on any free-agent signings until the impasse is lifted.
The strike of 1994-95, the longest stoppage in MLB history, lasted a total of 232 days between 12 August 1994 and April 1995.