Social Security
Social Security COLA 2022: how much is the increase on benefits?
Social security beneficiaries will see a 5.9 percent increase to their benefits starting in January.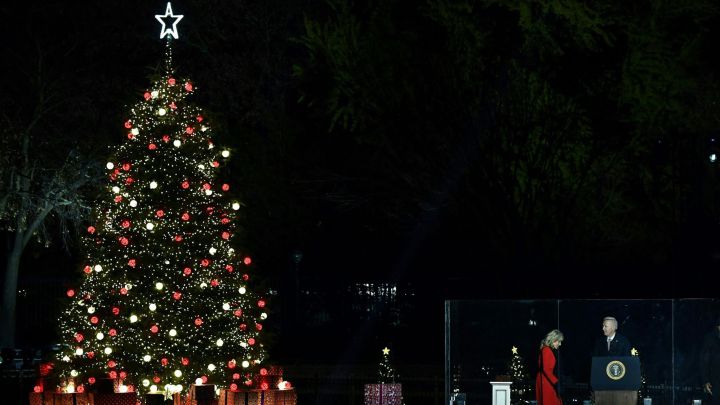 In October the Social Security Administration announced a historic cost-of-living adjustment (COLA) of 5.9 percent that will be applied to benefits for 2022. The increase makes history as the highest offered to seniors in over forty years and is mostly a result of higher than normal inflation brought on by multiple factors resulting from the covid-19 pandemic.
The annual boost to monthly payments will help go some way toward keeping seniors and disabled recipients from losing purchasing power. However, much of this increase is likely to be offset by similar rises in costs of goods and Medicare.
So when you can expect the increase and how much you could receive?
When will the hike to Social Security benefits take effect?
The boost will benefit around 70 million people who receive either Social Security and/or Supplemental Security Income (SSI). It will begin on December 30, 2021, when around 8 million SSI recipients will see their first payments based on the COLA 2022. The remaining beneficiaries can expect their first check with the increase reflected in January.
How much will the average Social Security and Supplemental Security Income payment increase in 2022?
The estimated average for a retired worker will be $92 more beginning with their January payment, bringing the new average up to $1,657. The maximum monthly payment for those who reach full retirement age in 2022 will be $3,345. Supplemental Security Income new federal payment standard for SSI monthly checks will be $841 for individuals and $1,261 for couples, an increase of $47 and $70 respectively.
More than 64 million Social Security beneficiaries will see their higher payments starting in January based on the Social Security Administration's payment schedule.
THIS is what a Republican majority will look like. Government completely shut down. No payments to Veterans. Social Security checks suspended. Airports closed. FBI furloughed while criminals run rampant. This is @gopleader McCarthy's House Majority. Do we want this? https://t.co/vbj36Xs5hz

— Rep. Eric Swalwell (@RepSwalwell) December 2, 2021
Beneficiaries can calculate their base rate by taking the gross amount that they receive each month, before deductions such as taxes and Medicare, and multiplying it by 1.059. Beneficiaries should take into account that for some Medicare premiums are set to increase in 2022 which will take a bite out of the 2022 COLA increase for Social Security benefits.
How was the price increase calculated?
The increase in the annual COLA is calculated using the Consumer Price Index for Urban Wage Earners and Clerical Workers (CPI-W). However, when making the calculation, the Social Security Administration only uses the third quarter (July, August, and September) of each year. The agency rounds to the nearest tenth of a percent.
Why was the COLA so high for 2022?
The covid-19 pandemic has caused many economic problems. One of the most pervaise are supply chain issues that are leading to a surge in prices. Inflation is up more than six percent over the last year, and for that reason the COLA is the highest in decades.
In 1982 the recipients saw a 7.4 percent bump in their monthly entitlement. Back in the late 1970s and into the 1980s high inflation was the norm, but over the decades it has been tamed.
Surviving members of same-sex couples who lost their spouses before they were able to legally marry may be newly eligible for survivor benefits from Social Security, after years of difficulty accessing certain benefits. https://t.co/vonelZCTot

— The New York Times (@nytimes) November 2, 2021
The COLA is not usually so large, but the high inflation for 2021 means payments need to match it, or seniors will fall into poverty. One of the big reasons for the high inflation is the increase in gas prices. The US has been pushing for Gulf states to increase their oil output in an attempt to arrest the cost of gas. This has also been keenly felt in Europe, leading to soaring electricity costs in Spain and the United Kingdom.
What can the federal government do to decrease inflation?
To counter high inflation, the Federal Reserve could raise interest rates. However, many worry that this could disproportionately affect economically vulnerable people. When interest rates increase and money stops flowing through the economy so swiftly, unemployment typically increases.
And the emergence of a new covid-19 variant, Omicron, has got the Federal Reserve in jitters. Fed Chief Powell told the Senate banking committee, "The recent rise in covid-19 cases and the emergence of the Omicron variant pose downside risks to employment and economic activity and increased uncertainty for inflation."
He said he believed that high inflation would persist until the middle of next year, and so the central bank is "likely" to discuss speeding up the tapering of its asset-buying program.