US NEWS
What is Electronic Benefits Transfer (EBT) and how do you use it for SNAP benefits?
In the past low-income households were sent food stamps to help towards the cost of household essentials, but debit cards now make payments far easier.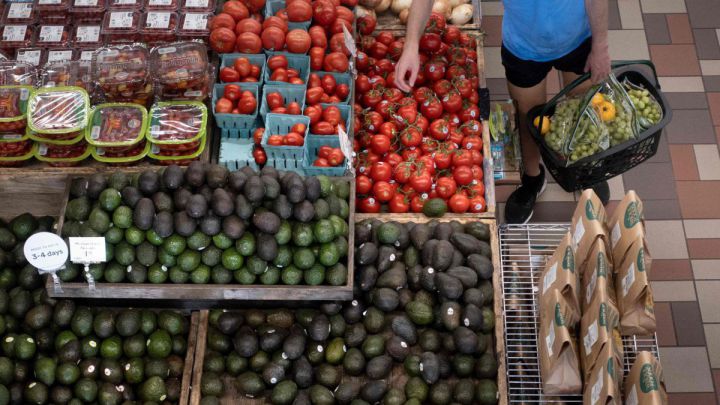 The Supplemental Nutrition Assistance Program (SNAP) is the largest food assistance programme offered by the federal government and it provides financial support for eligible low-income individuals and households.
As you would expect, SNAP benefits are monitored to ensure that the money is used for the intended expenses and the Food and Nutrition Service from the Department of Agriculture uses an Electronic Benefits Transfer (EBT) system to do so.
EBT is used in all 50 states, the District of Columbia, Puerto Rico, the Virgin Islands and Guam, and is accepted in approved retail stores.
How does EBT work?
Recipients of SNAP benefits will be issued with a card, similar to a debit card, with which they can pay for foodstuffs. The card system replaced the old coloured paper food stamps previously employed by nutrition assistance initiatives and can be used at ATM machines and point-of-sale (POS) terminals.
EBT is primarily used to distribute SNAP benefits and has been the only method for recipients to get the support since 2004. During the pandemic the government introduced Pandemic Electronic Benefits Transfer (P-EBT) to provide additional benefits for children who would otherwise have received free or discounted school meals, but who were unable to attend school due to the pandemic.
Millions of older adults in the U.S. lack consistent access to enough food for a healthy life. AARP Foundation and @MathematicaNow studied how policy changes to federal nutrition assistance programs have improved their ability to increase food security. https://t.co/nyCOQIJkMs

— AARP Foundation (@AARPFoundation) December 2, 2021
As well as SNAP, EBT is also being used (or being tested for use) for the Special Supplemental Nutrition Program for Women, Infants, and Children (WIC); Temporary Aid for Needy Families (TANF), and other more general assistance programmes in certain states.
How to use the EBT
As mentioned the EBT acts like a debit card and automatically debits your benefits allowance as purchases are made on the card. And like a regular debit card, users can check their balance and carry out other functions using a mobile app.
The ConnectEBT app is an easy and convenient way to check on your balance, deposits and transaction history on the go. The app is available to download for free on both the Apple App Store and the Google Play Store.
To make the most of the handy online resource, you first need to register your EBT card and choose your User ID and password on the ConnectEBT mobile app or on ConnectEBT.com. You will be able to carry out the same functions on either platform and registering on one will ensure that your card and account are linked on both.