MLS
Diego Váleri ready to return to his boyhood club
The 35-year-old midfielder has one year left in his contract with Portland, but he wants to return to his native country and play for Lanús in Argentina.
Diego Váleri has been one of the best signings in the history of Major League Soccer. The 35-year-old joined Portland in 2013 and won all the individual and collective titles in nine seasons in the league. In 2017 he was named the MLS MVP and helped the Timbers win the 2015 MLS Cup.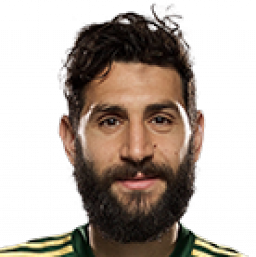 Váleri with the Timbers
The Argentine midfielder spent a year with Porto in Portugal and then moved to Spain to play with LaLiga side Almeria in 2012. One year later he joined the Timbers and he scored 86 goals and provided 91 assists in 262 appearances.
Váleri has one year-left in his contract but he is expected to join Lanús in Argentina, the club where he started his professional career. After losing the 2021 MLS Cup in penalties against New York City FC, the manager of the TImbers, Giovanni Savarese, said that his future was uncertain.
"He's a player that since he came to Major League Soccer, he showed his quality," Portland head coach Giovanni Savarese said, according to mlssoccer.com. "He made this league a better league. He made the Portland Timbers be what it is. And he's shown all his quality, he's always played with so much passion and he's done a fantastic job to have been an extremely important player for this organization. He's a legend for Portland."
"He's one that has shown why these types of players are important to come to Major League Soccer and he allows his way of playing, he allows MLS to be a better league," Savarese said. "So extremely proud of what he has given us. Proud to have been able to be with him these years as coach of the Portland Timbers. He has a very special family, he's just an example of what foreign players should be for Major League Soccer and for any team in Major League Soccer."