MLS
Toronto FC hoping to link Dries Mertens up with Lorenzo Insigne
The Belgium international will not renew his contract with Napoli. He will be a free agent once it expires in June and Toronto are keen to sign him.
Toronto FC keeps building their team ahead of the start of the 2022 Major League Soccer season and they want to bring in one more player from Europe's top leagues. The Canadian-based team is aware that Dries Mertens will become a free agent in June 2022 and the player knows that Napoli will not renew his contract.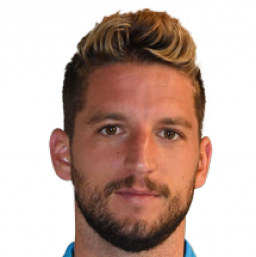 Mertens could join Lorenzo Insigne
The 34-year-old is looking to sign one more major contract and the Major League Soccer side could offer him one. According to Italian Football TV, the Serie A side will not exercise the contract renewal on Mertens even though he wanted to stay at the club.
Napoli even tried to sell Mertens last year prior the start of the 2021/22 Serie A campaign, but he refused to leave last summer. The Belgium international has been honest with his situation at Napoli and he said that it is not up to him if he leaves.
Napoli's all-time scorer, with 142 goals across all competitions, held a few talks with Toronto's representatives last year and there was interest from both sides. Now that the picture is clear for Mertens that he will not continue at Napoli, he could accept the MLS offer in the upcoming days.