USMNT
DeAndre Yedlin close to signing for Inter Miami
The United States men's national team player could return to Major League Soccer after leaving the Seattle Sounders at the end of the 2014 season.
DeAndre Yedlin made his professional debut in Major League Soccer with the Seattle Sounders in the 2013 campaign. The United States international scored one goal and provided two assists in 31 appearances. He returned to Seattle for the 2014 MLS regular season and provided four assists in 25 appearances.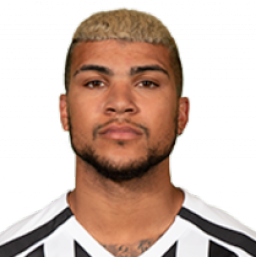 Yedlin could return to MLS
After two impressive seasons he joined Tottenham Hotspur on a four-year deal in January 2015. He struggled to gain minutes and was sent on loan to Sunderland for one season and in 2016, he moved to Newcastle United for £5 million on a five-year contract.
Once again he failed to adapt to the Premier League and in February 2021 he signed a two-and-a-half deal with Galatasaray. But after almost one year with the Turkish side he is ready to leave and according to the latest reports, he could return to Major League Soccer, but with Inter Miami.
The report from The Miami Herald indicated that the 28-year-old is able to depart Galatasaray even though he is under contract with a buy-out agreement. This will open the door for Inter Miami to use MLS Allocation money to sign him because they traded defender Christian Makoun to Charlotte FC earlier this month.