Johnny Depp v Amber Heard summary news: 2 july
Watch Jeff Beck & Imogen Heap perform 'Blanket'
Depp's current touring partner Jeff Beck performed the classic track 'Blanket' with singer Imogen Heap a few years back after the track originally featured on the 90s album from Talking Loud recording artists Urban Species.
The rendition of Blanket shows Beck's versatility as a musician admirabley taking on the underground classic with the vocal assiatnce of Heap.
Depp relaxing in Sweden
The American actor posted a picture of himself in Sweden where he is on tour with veteran English rocker Jeff Beck. The picture managed to generate over 1.2 likes within 90 minutes of the post.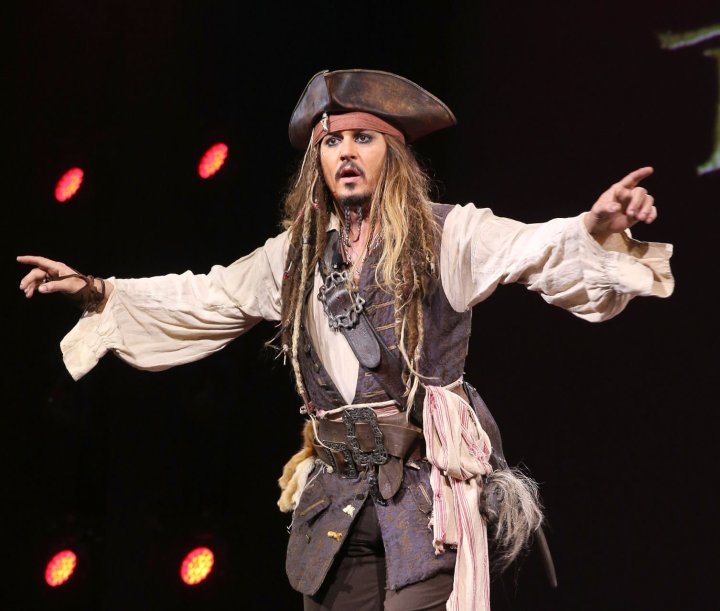 Disney to offer Depp over 300 million dollars?
Is Johnny Depp set to return as Captain Jack Sparrow?
After winning a defamation suit against his ex-wife Amber Heard, Disney executives are in talks with the actor to reprise his role as the famous Captain Jack Sparrow in the Pirates of the Caribbean franchise.
According to various online media outlets, including the Daily Mail, New York Post and Daily Express the corporation has offered Depp $301 million to return to the franchise.
New tattoo
Johnny Depp got a broken arrow tattoo that symbolizes new hope while in Oslo, Norway. "You do not think so much that it's fucking Johnny Depp. He was a very laid back type, there was no stress and everything worked out" - Attitude tattoo studios.
Oslo nights
Johnny Depp looking happy and relaxed pictured with a fan in his hotel aheasd of tonight's gig at Sentrum Scene
Jeff Beck makes mincemeat of his guitar in swinging London
...and while some people think soundchecks are boring, it can all go horribly wrong if instrument levels are not set properly, or if an amp packs in - as it did for Jeff Beck on stage with Jimmy Page and the Yardbirds in Antonioni's seminal take on Swinging London, Blow Up - in this clip from 1966. Jeff's Vox AC50 starts to crackle and he wasn't too happy about it.
1, 2.. 1, 2...
A couple photos of Jeff Beck and Johnny Depp getting their levels right and pedalboard set-up during a soundcheck on the Scandinavia leg of the European tour - taken by the band's bass player, Rhonda Smith.
Johnny Depp's net worth: how much money has the actor made?
As we know, following the verdict delivered after the defamation trial, Depp was awarded just over $10 million in compensation, while Heard's countersuit was awarded $2 million.
Heard is expected to appeal the verdict and will almost certainly appeal the compensatory figures given by the jury. However it seems very likely that Depp will receive a substantial payment as a result of the case, to add to his already-huge personal wealth.
Camille Vasquez could act for David Dobrik
For quite some time famous Youtube Vlogger, David Dobrik, has been facing a $10 million lawsuit by Jeff Wittek. After a crane incident during one of David's vlogs, Wittek was severely injured.
After the Johnny Depp and Amber Heard case, the main winner appears to be attorney Camille Vasquez. Her and her team are on top of their game and with that, significant opportunities arise, potentially for Dobrik.
"It's so hard to talk when no one will hear" - Depp's tribute to Hedy Lamarr
Footage from Thursday's concert at Værket in Randers, Denmark. Here were see Johnny Depp take centre stage to sing a song he co-wrote with Tommy Henriksen, This is a song for Miss Hedy Lamarr- a tribute to the actress of the golden era of Hollywood, who was "Erased by the same world that made her a star". Depp sings, "I don't believe, I can't believe, I won't believe humans any more," which some might interprete as a nod to the recent high-profile defamation case he recently brought against his ex-wife Amber Heard...
Video courtesy of Michael Due.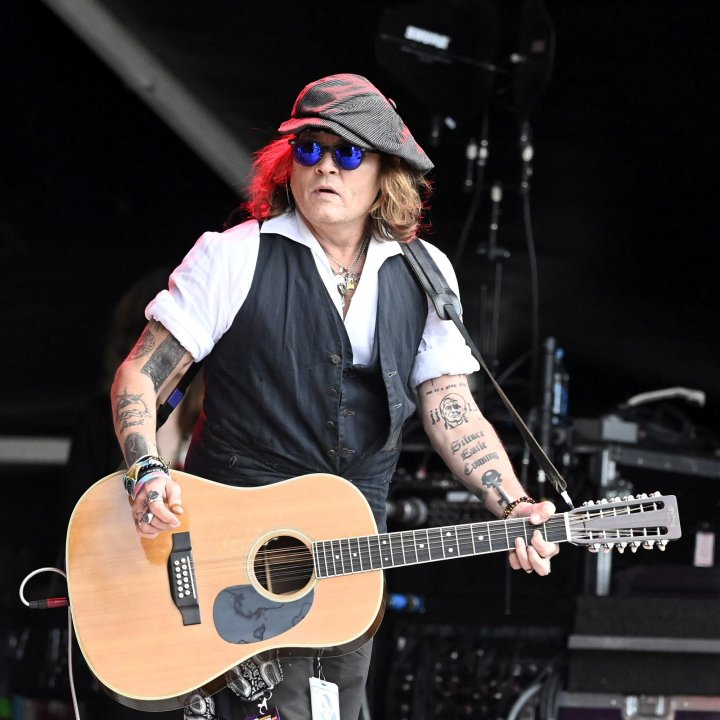 Rescheduled concert tonight in Oslo

Jeff Beck had been due to play Oslo's Sentrum Scene on 24 June but the concert was cancelled after a member of the crew contracted Covid. Now fully recovered, the band, plus special guest Johnny Depp are back in Oslo for the rescheduled gig which takes place tonight in the final appearance of the guitarist's Scandinavian tour with Depp accompanying him. Beck, Depp and the band are due on stage at 10pm.
Amber Heard's United Nations role remains unclear
Amber Heard has served as a Human Rights Champion of the United Nations Human Rights Council since October 2018 but it is not known what her status with the organization is presently as her page has been removed from the website.
A Google search reveals the page (https://www.ohchr.org/en/stand-up/hr-champions-aheard), with part of her statement: "I will respect your rights regardless of who you are. I will uphold your rights even when I disagree with you"; I will raise my voice. I will take action. I will use my rights to stand up for your rights". But other than in the URL, there is no mention of or reference to the actress.
Amber Heard's Aquaman co-star Jason Momoa becomes UN advocate for oceans
On Monday, Jason Momoa was named as the new UN Environment Programme's Advocate for Life Below Water.
Since 2018, his fellow Aquaman co-star Amber Heard has been serving as a Human Rights Champion for the Stand Up 4 Human Rights campaign at the UN. But doubts about whether she is still still performs that role have been raised with her profile seemingly scrubbed from the official page.
Although it can be found on Google, the link to the page featuring Heard routes the search to a generic page. A campaign on Change.org had called for her removal from the project. Newsweek reports that the United Nations Human Rights Council and representatives of Heard have not responded to inquires about her apparent removal.
Depp owes nearly $40,000 in ACLU legal fees
Despite coming up trumps in the court case, Johnny Depp owes the American Civil Liberties Union $38,000 in attorneys' fees for complying with a subpoena for evidence issued by the actor's legal team. The ACLU was required to provide certain documents used by Depp's attorneys in the defamation battle against ex-wife Amber Heard
"Attorneys, like taxes, are a fact of life," said Manhattan Supreme Court Justice Arthur Engoron, who announced the ruling on Friday.
An ACLU lawyer, Stephanie Teplin, from the firm Patterson Belknap Webb & Tyler, had requested a total of $86,253.26 but the judged ruled that they were entitled to less than half of that figure.
Hello and welcome to AS USA
We'll be bringing you all the latest news and information from the aftermath of the Johnny Depp v Amber Heard court case, which resulted in Heard being ordered to pay her ex-husband over $10 million in damages