Johnny Depp v Amber Heard trial aftermath summary: 3 July 2022
Johnny Depp v Amber Heard trial fallout: latest news
Johnny Depp v Amber Heard aftermath: headlines
- Depp and Jeff Beck to complete Scandinavian tour
- Depp-Heard pet-smuggling case reopened
- Johnny Depp pictured in Paris, reportedly preparing for new film role, while the actor's rep downplays talk of $300m Pirates of the Caribbean offer
- Judge Azcarate confirms Depp's $10.3m defamation award
- Amber Heard legal team formally confirm appeal against trial verdict
- Heard must post $11m suspension bond to appeal verdict
- Tickets go on sale for Hollywood Vampires' tour of Germany, Luxembourg in 2023
Take a look at some of AS USA's related news pieces: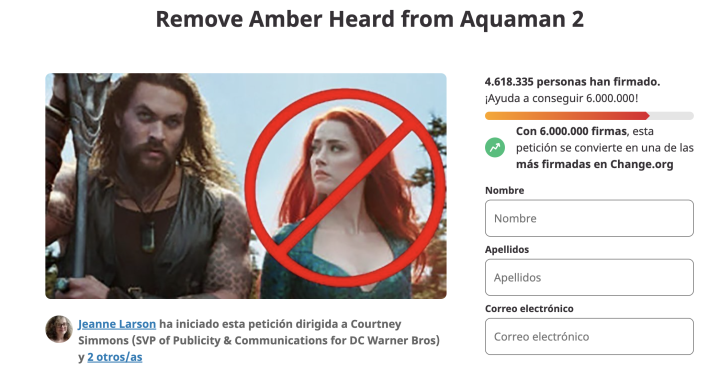 4.6M sign up to remove Heard from Aquaman 2
The Chamge.org petition to have Amber Heard removed from playing her role in Aquaman 2 continues to gather signatures with now more than four and a half million signatures gathered.
The Warner Bros movie is currently scheduled for a March 2023 release and at present it's unclear what role Heard will play in the follow-up
Depp cruises the fjords
The American actor remains in Scandinavia where he is on tour with English rocker Jeff Beck. Depp availed of some free time to discover the waters around Swedish capital Stockholm with his Instagram post generating 2.7 million likes in the space of 24 hours.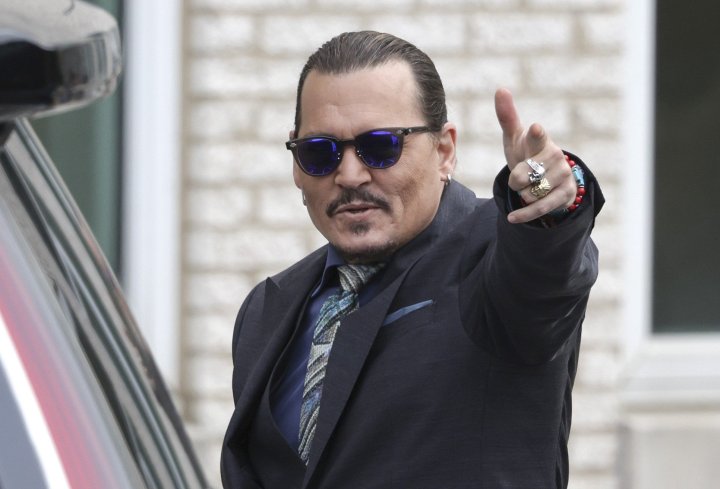 Johnny Depp back on screen in July
Johnny Depp will be back on screen next month as the actor is set to appear in a docuseries titled 'Boston George'. The series will tell the story of drug dealer George Jacob Jung. Depp portrayed the late Jung in the 2001 film Blow and is set to be aired on July 22!
Johnny Depp and Jeff Beck album '18' due out in July
After three years of work, Pirates of the Carribean star Johnny Depp and English rock guitarist Jeff Beck will release their 13-track album called "18". It will go on sale 15 July, but the duo has already given fans a taste performing at several venues in the UK, Sweden, Norway and Denmark.
The two began working on the album, mainly of covers but with two songs were written Depp, in 2019 at the actor's home in France. Beck says of '18' "It's almost like you've been through a record store and gone jumping from one genre to another."
Marilyn Manson fans target Evan Rachel Wood defamation lawsuit
As one defamation trial ends, another one begins. Singer Marilyn Manson is suing ex-girlfriend Evan Rachel Wood over her abuse claims against him. Woods claims that she was the victim of victim of "toxic mental, physical, and sexual abuse, which started slow but escalated over time" and was raped by Manson while they were shooting a music video.
Manson has repeatedly denied the allegations, calling them "horrible distortions of reality". He is seeking damages in a jury trial which echoes the recent case between Johnny Depp and Amber Heard which Depp won.
Since the lawsuit was announced, Wood has been on the receiving end of a similar backlash on social media to what Heard went through during her trial.
Johnny and Jeff rocking Oslo
Oslo's Sentrum Scene was the venue for the final stop on Jeff Beck's Scandinavian tour on which he has been accompanied on every date by special guest Johnny Depp. Depp was in fine voice on Saturday night as he belted out a cover version of Killing Joke's The Death & Resurrection Show which also features on the pair's new album 18 which is released in fortnight.
Johnny Depp's "career worst performance"
Talking of Mr Depp in movie roles, TV anchor Jake Rongholt reminds us of that less-than-classic showing in The Lone Ranger. It made up fifty percent of the movies Ronholt actually walked out of...although he did somehow last two hours!
Everyone's a critic, eh!?
Is Depp in $301 million Disney boost for Pirates' return?
After Australian pop culture blog poptopic.com.au published a story last month with the headline, "Johnny Depp USD $301 million Disney deal revealed?!" the dogged team at Snopes smelled something funny and went in to investigate.
Their noses were right...
The rumor, as they say, which was shared on Reddit, TikTok, Facebook, and Twitter, held that Depp, fresh off of his mostly victorious libel lawsuit against ex-wife Amber Heard, had been offered an enormous amount of money by The Walt Disney Studios to once again star as his "Pirates of the Caribbean" movie character, Jack Sparrow.
"However, we have yet to find any evidence that a deal for any amount of money is in the works between Depp and Disney."
A Swedish chill for Depp
The American actor posted a picture of himself in Sweden where he is on tour with veteran English rocker Jeff Beck.
The picture managed to generate over 1.2 million likes within the first 90 minutes of the post and has since topped 2.5 million...
Depp lawyer ready to party with Elton John
Johnny Depp's lawyer Camille Vasquez is gonna spend her birthday in style, reports TMZ, with her time overseas with her beau to include spending some time with her famous client, and others.
Sources with direct knowledge tell TMZ that Camille's boyfriend has got a fun-filled trip planned for her 38th trip around the sun, after she flew to London last week, where BF Ed Owen lives and is getting ready to party!
They're planning on heading to Wimbledon, which is super cool. They're also gonna see Elton John and The Rolling Stones at separate concerts. And they'll travel to Prague to see JD, where he's set to rock out with Jeff Beck.
The big question, they ask is if Johnny will call her out or even invite her on stage, something that would likely drive the crowd wild!
New tattoo for Johnny in Oslo
Plenty superficial news coming out on this tour with Saturday seeing Johnny Depp get a broken arrow tattoo that symbolizes new hope.
"You do not think so much that it's fucking Johnny Depp. He was a very laid back type, there was no stress and everything worked out" - announced the team at Attitude tattoo studios with a very big grin on their faces.
Depp getting snapped
Ahead of last night's gig at Sentrum Scene in Oslo, Norway, Johnny Depp was snapped looking happy and relaxed alongside a fan in his hotel.
Johnny Depp's net worth: how much money has the actor made?
As we know, following the verdict delivered after the defamation trial, Depp was awarded just over $10 million in compensation, while Heard's countersuit was awarded $2 million.
Heard is expected to appeal the verdict and will almost certainly appeal the compensatory figures given by the jury. However it seems very likely that Depp will receive a substantial payment as a result of the case, to add to his already-huge personal wealth.
Amber Heard's activist role U.N.clear
Yesterday we told you about an interesting development over Amber Heard, who has served as a Human Rights Champion of the United Nations Human Rights Council since October 2018 but it is not known what her status with the organization is currently. Her page has been removed from the website.
A Google search reveals the page (https://www.ohchr.org/en/stand-up/hr-champions-aheard), with part of her statement: "I will respect your rights regardless of who you are. I will uphold your rights even when I disagree with you"; I will raise my voice. I will take action. I will use my rights to stand up for your rights". But other than in the URL, there is no mention of or reference to the actress.
Johnny Depp v Amber Heard: latest news
Hello and welcome to our live blog on Sunday 3 July.
We'll be bringing you all the latest news and information from the aftermath of the Johnny Depp v Amber Heard court case, in which a Virginia jury found that Amber Heard had defamed ex-husband Johnny Depp in a 2018 Washington Post op-ed entitled: "I spoke up against sexual violence - and faced our culture's wrath. That has to change".
Heard was ordered to pay Depp damages of $10.35m, but also won out on one count of her defamation counter-suit against the Pirates of the Caribbean star. She was awarded $2m.
The fallout continues...