Square Enix
Final Fantasy 16 doesn't use Luminous Engine because "there wasn't a manual"
Naoki Yoshida, the producer of Final Fantasy 16, confirmed that the game forgoes the company's Luminous Engine in favor of their own custom tech.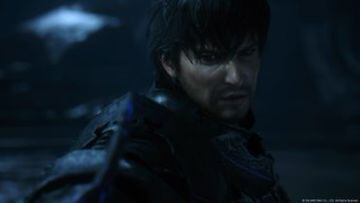 The Final Fantasy XVI graphics engine has been built specifically for this game. This has been revealed by the producer Naoki Yoshida in an interview with another medium in which MeriStation has also participated. The developer explained that they could not work with Luminous, the technology used by the fifteenth installment and by Fosrpoken; they also ruled out Unreal Engine, an engine with which Square Enix is familiar, since they have developed video games such as Final Fantasy VII Remake or Kingdom Hearts 3, among other products.
"We don't get asked this very often, but it's not the Unreal Engine or the Luminous Productions engine. It is a technology that we have developed in Creative Business Unit III for Final Fantasy XVI", he said.
Luminous did not have "a manual", confirms Yoshida
And why not take advantage of Luminous Engine? "There's a reason we didn't use Luminous. When we started working on Final Fantasy XVI they were still working on Final Fantasy XV, I think on the DLC. They hadn't created a manual for Luminous yet, so the studio couldn't provide us with support because they were focused on their own game, so we knew it wasn't going to work."
When asked about the name of the engine itself, the developers joked with each other. It seems like they have not yet chosen one for it: "Everyone asks us if it has a name, but we haven't decided yet" (laughs). "We are going to choose it now", they committed humorously.
Final Fantasy XVI releases on June 22 for PS5. The game will abandon the classic turn-based mechanics of the series to offer a more action-focused gameplay, although without neglecting the narrative component. Clive's story presents a dark fantasy setting, more mature than usual for the franchise.