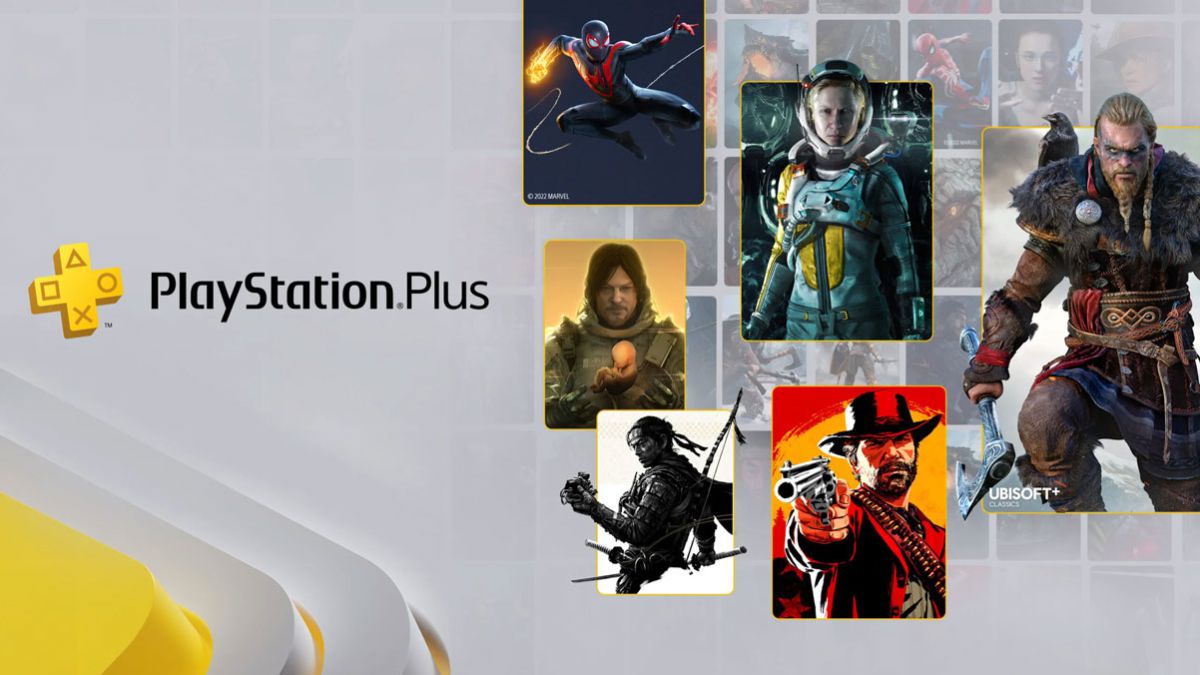 The wait is over and the revamped PlayStation Plus service is now available. Here is everything related to tiers, prices, subscriptions and more.
The revamped PlayStation Plus service is finally here on June 13 with brand new tiers that allow more features for PlayStation 4 and PlayStation 5 players. This change was announced in March as a way to merge the PlayStation Plus and PlayStation Now subscriptions. But, many of you must still have some questions about these 3 new subscription levels. What happens to current memberships? How do you upgrade? What happens if I was subscribed to both services? Don't worry, because we have a lot of answers and all you need to know about the service, here.
PS Plus: All subscription options and pricing
We have been showing these since its announcement, but there's always time to have this handy. The new PlayStation Plus now has 3 different tiers, whereas the classic PlayStation Plus service is now called PS Plus Essential. To this, other 2 tiers to join the family, with Extra and Premium. This is how the PS Plus family looks now with their own features and prices:
PS Plus Essential
Benefits:
Provides the same benefits that PlayStation Plus members are getting today, such as:
Two monthly downloadable games
Exclusive discounts
Cloud storage for saved games
Online multiplayer access
Prices:
The same as the current price for PlayStation Plus: $9.99 monthly / $24.99 quarterly / $59.99 yearly
PS Plus Extra
Benefits:
Provides all the benefits from the Essential tier
Adds a catalog of up to 400 of the most enjoyable PS4 and PS5 games – including blockbuster hits from our PlayStation Studios catalog and third-party partners. Games in the Extra tier are downloadable for play.
Prices:
$14.99 monthly / $39.99 quarterly / $99.99 yearly
PS Plus Premium
Benefits:
Provides all the benefits from Essential and Extra tiers
Adds up to 340* additional games, including:
PS3 games available via cloud streaming
A catalog of beloved classic games available in both streaming and download options from the original PlayStation, PS2 and PSP generations
Time-limited game trials will also be offered in this tier, so customers can try select games before they buy.
Prices:
$17.99 monthly / $49.99 quarterly / $119.99 yearly
You can always take a look at our most compressive comparison charts with all the three services, take a look here.
PS Extra and Premium, what's the difference?
With PlayStation Now being retired, the next two tiers come to fill the void. Both tiers add a catalog of games that subscribers can enjoy, with PS Plus Extra adding up to 400 of the most enjoyable PS4 and PS5 games, while PS Plus Premium adds up to 340 additional games from PS3, PSX, PS2 and PSP. That's a lot of games you can now download and stream depending on the classic console you want to play. Since that's a lot of games, you can watch the complete list available here.
What happens if I had a subscription to PS Plus and/or PS Now?
Since June 13th, the old subscriptions are gone to be replaced by the new ones. But what happened to what you had already paid? Well, it depends on what were you subscribed to.
PS Plus membership
The easiest to explain. If you had a PS Plus membership, it automatically turned into a PS Plus Essential. No fuzz with that.
PS Now membership
If you were only a PS Now member before June 13th, now you have PS Plus Premium. That's right, you'll have the tier with the most benefits for the remainder of the subscription.
Both PS Plus and PS Now membership
Members with both memberships now have a PS Plus Premium membership, which length is determined by the longest subscription you already owned. So, for example, if you already had a PS Plus membership until February 2023, and a PS Now membership til September 2022, you will enjoy an upgraded PS Plus Premium until February 2023.
How can I upgrade to a higher-tier subscription?
So, if you've been reading till this point and you're considering one of the top tiers because the new features seem interesting enough, you can pay an extra to jump into one of a higher-tier memberships. According to the PS Plus FAQ pages, "You will be charged a pro-rated fee to level up the remaining time on your existing membership to the desired level," so you will only have to pay the difference to complete the upgrade.