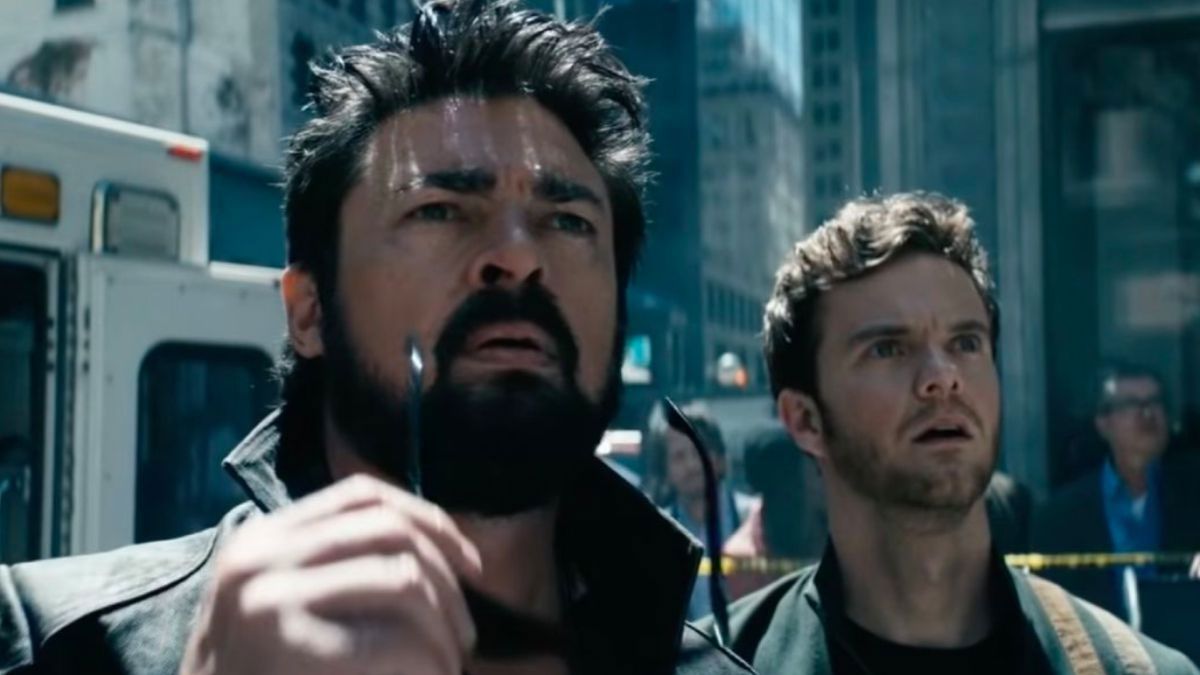 Half college series, half The Hunger Games, the upcoming The Boys spin-off is already in the works for Prime Video and even has its cast confirmed.
Back in September 2020, almost two years ago, Prime Video greenlit a spin-off of The Boys that they intended to be "like The Hunger Games." They wanted a series based on Eric Kripke's comics, but starring college superheroes who were training inside Vought, the mega-corporation that pulls the strings of the world. We hadn't heard anything more about the idea... until today.
Through a video on the social media of the original series, it has been confirmed that the spin-off will be called Gen V (as the difference between sups and normal people). Furthermore, the casting has also been announced, which will include Jaz Sinclair (The Chilling Adventures of Sabrina), Patrick Schwarzenegger (Scouts Guide to the Zombie Apocalypse), Lizze Broadway (Bones), Chance Perdomo (The Chilling Adventures of Sabrina), London Thor (You), Asa Germann (Caviar), Maddie Phillips (Teenage Bounty Hunters) and Derek Luh (Shining Vale).
"It has everything The Boys has, the intensity, the grit, the humor. It's going to be a roller coaster," the cast previews. "It's going to be filled with blood and guts. There's love, relationships and beautiful relationships and tons of action and superheroes. With lots of hormones, and drama, and mystery. This will rock your socks off. It will blow your mind. Superheroes, college... what could go wrong?
Its official description reads, "Set at America's only college exclusively for young-adult superheroes (run by Vought International), Gen V is an irreverent, R-rated series that explores the lives of hormonal, competitive Supes as they put their physical, sexual, and moral boundaries to the test, competing for the best contracts in the best cities. It's part college show, part Hunger Games—with all the heart, satire, and raunch of The Boys."
Gen V will be rated +18 and will be produced by Amazon Studios, Sony Pictures Television and Point Grey Pictures, who will collaborate with Kripke Enterprises and Original Film, the companies of the creators of The Boys comics, who will also participate as executive producers. Its showrunners will be Michele Fakezas (Law & Order, The X-Files) and Tara Butter (Agent Carter).
Will we see any cameo throughout the episodes, and will any of the main characters make it into The Seven? It remains to be seen, as well as when it will arrive. After the success of the recently finished season 3, season 4 of The Boys will start filming soon and could arrive in 2023, or perhaps rest until 2024 and leave the way free for Gen V. The only sure thing is that it already has a central theme: it will be a war between the extreme left and the extreme right. If Gen V is half as good, that would be great news.