Alaba, Austrian Footballer of the Year, again
The defender wins the award for the ninth time in his career after a great season with Real Madrid.
For yet another year, Real Madrid defender David Alaba (30 years old) has been voted footballer of the year in his native Austria. It is the third time in a row that the Austrian central defender has won this award, although throughout his career he has won it nine times since 2011. This award was given to the best player in the Austrian First Division from 1984, but since 2011 it has been opened to the best Austrian player of the season. The choice is made by the league's coaches and is organised by the APA, the press agency of the country.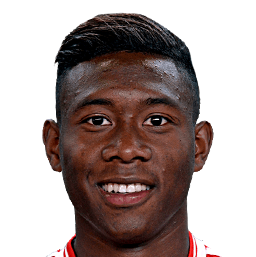 The Real Madrid defender clearly beat over Bologna striker Marko Arnautovic in the voting by the 12 Austrian Bundesliga coaches. The Madridista obtained 58 points in the vote to just 16 for his compatriot (and winner of said award in 2018). They were followed by midfielder Konrad Laimer (RB Leipzig) and defender Gernot Trauner (Feyenoord). Both got seven points.
"I am very happy and this (the prize) is very important to me. It is a great award, which makes me feel proud and grateful because it is a great honor for me. I am aware that it has been a special year (he won the League, the Champions League and the Spanish Super Cup with Real Madrid in his first campaign as a Real Madrid player) and it makes me happy that hard work has also been recognized in my country", he explained in statements to the APA agency.
Alaba, who rejoined training a little over a week ago (he did so with his teammate Benzema on December 10), has capped 98 times, although his team was one of the absentees in the World Cup in Qatar. However, he had a few more days off when he played two friendlies against Andorra (he played just over 20 minutes) and against Italy, where he played the entire game scoring a goal from a free kick.