Ancelotti surprises many with Rüdiger position
The Italian played the defender at left back so as not to dismantle the Militao-Alaba pairing. "I'm not crazy, he can play in that position," said Ancelotti.
A quick glance at Real Madrid's first eleven this preseason against Barça highlighted Eden Hazard playing as a false nine as the standout with many also surprised to see summer signing Antonio Rüdiger (and famed for being one of the finest centre backs around), starting on the left. Both Alaba and Militao were Ancelotti's choice as central defenders with the Italian coach being asked precisely about this set-up post game. "I'm not crazy and he (Rüdiger) is very intelligent, he can play in that position", explained Carletto.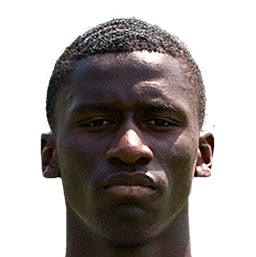 "I don't want to change last year's pairing," said the Italian coach, adding that Alaba will play of "left side... only when there is a need". Rüdiger performed admirably in the first pre-season test and delivered a solid showing in a performance that exuded charisma and solid temperament.
"I think he's a great player, he contributes a lot. And above all he has plenty of personality and intensity as we saw in that brawl", said Courtois light-heartedly after the defeat against Barça (0-1), when analyzing his new defensive partner. The German international delivered 18 good passes (85.7% accuracy), and offered one shot on goal that went wide during the game.
Link-up
Rüdiger was the fastest player in the Premier last year (36.7 km/h) and this allows him to join the attack and he is a defender who is comfortable moving the ball around in a central position too. In the last Champions League last season, only Rodri, Kroos and Modric made more passes than him, while in the Premier League he was the second defender with the most passes completed in the opposition half (1,075, compared to 1,208 for Laporte).
Ancelotti will still be working on various strategies for his team as the new season looms. Next up for Real Madrid is a test against Liga MX giants Club América ahead of a final game in the US against Juventus in Los Angeles. Madrid the return to Europe and begin preparation for the first official match of the new season as they face Eintracht Frankfurt on 10 August in Helsinki with the UEFA Super Cup on the line. "I plan to use the team that will play the Super Cup", confessed Ancelotti after the Las Vegas test against Barcelona. We'll see if Rüdiger is in that final rehearsal at the Rose Bowl next Sunday against Juve and, if so, what position will he play?