Andrés Guardado: "There are many things to change in Liga MX"
Inside 'El Tri', they cling onto the slight mathematical possibility that Mexico still has to get out of Group C.
The Mexican National Team is not throwing in the towel despite the complicated situation in which they find themselves . 'El Tri' will fight for qualification against Saudi Arabia in a do-or-die match where they have no other option but to get the three points. Despite still not winning a match - and not even having scored a goal in the tournament - Andrés Guardado is not giving up and has sent a message of encouragement one day before what could be his last match in a World Cup.
"The simple fact of being here is already a great pressure. You have to get over the disappointment from the other day. You have to clean your mind, quickly. This doesn't stop here, there are great opportunities. We believe in ourselves a lot; no one tells us that it is impossible. We believe in our chances and we are going to cling to them. We are going to try until the end," Guardado assured at a press conference.
Regarding Mexico's lack of goals, the midfielder acknowledged his concern and also launched a criticism of Liga MX, although he made it clear that this is not the right moment to analyse Mexican soccer. "The issue of goals worries us, but it concerns us more to see how we can achieve it, because it is true that we are lacking them. What message for the fans? I can't motivate people with words, it's very difficult. You have to show it on the pitch."
"We have a very important match and we need to win. And if it is by a lot of goals, better. There are many things that need to be changed in the Mexican league, which do not benefit us to compete at the highest level, but now I would not like to get into that. One day after the game is not the time to analyze that" he pointed out.
Regarding the criticism received of Gerardo Martino, coach of the Mexican National Team, Guardado stressed that 'Tata' is in a difficult position as he is exposed to accusations both from fans and from media. "There has always been a lot of criticism. The manager's chair is a difficult place to be when you are constantly being judged" he mentioned.
On the other hand, Guardado said he was proud to be celebrating his fifth World Cup appearance in his career. "I would never have imagined playing five World Cups. It is something that stays with me, for my personal pride and obviously in the end I will always have a nice memory."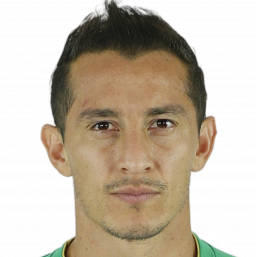 Mexico' final game of Group C will be available to follow live here, on AS USA.