REAL MADRID
Harry Kane: Manchester United or Real Madrid?
Kane looks to be closer to leaving Spurs, with several clubs interested.
Harry Kane's time at Tottenham could be coming to an end. At the age of 29, the English forward could be set to wave goodbye to the club where he has grown into one of the best strikers in Europe.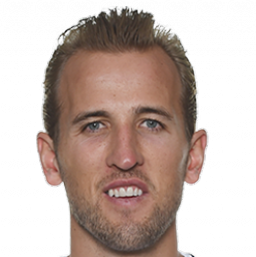 Madrid interested
There is talk that several teams, including Manchester United and Bayern Munich, are interested in the England striker. The latest reported by the Daily Mail is Real Madrid, who have joined the bidding.
Benzema's dip
Karim Benzema's current form has not been as good as expected and the Spanish giants are already making moves to bring in a striker in the summer. It is not the first time that the club has had Kane on their radar. In the past, he had the chance to join the Santiago Bernabéu outfit.
"Tottenham should be winning titles, that has to always be the aim. To be content with being in the top four is a consequence of not playing as well as we should," Kane has said. Going one step further, and fighting for titles could see him leave north London.
Crossroads for Tottenham
With a contract at Spurs until the summer of 2024, it could be time for the London club to cash in on their player. It's all down to Kane not accepting a renewal offer.
Manchester United are hesitant to negotiate with Tottenham because of Daniel Levy, their chairman. United have had a lot of problems in the past when it comes to closing deals with Spurs because of Levy's nature. This time, they would like to close the deal with Kane much earlier so that he could join them on preseason. Erik ten Hag needs a No 9 but maybe Madrid have other ideas.