Is Dani Alves going to play for Brazil in the Qatar 2022 World Cup?
The veteran Brazilian defender still harbours hopes of being involved at the 2022 World Cup which gets underway in Qatar next month.
Dani Alves is hoping that 2022 will mark a hat-trick of World Cups with Brazil (after 2010 and 2014) for the veteran defender despite celebrating his 39th birthday last May.
The former Barcelona star signed for Liga MX side Pumas on an initial 12-month contract in July, but things haven't gone to plan for the Brazil international with the university side delivering abject performances on the pitch and failing to secure a top 12 placing that would have kept their season alive with Alves' performances also being under-par.
The Brazilian played no part in Pumas last game of the regular Apertura 2022 season as they fell to Juarez (3-1) with mystery shrouding a knee injury the player sustained in training and doubts abound if the Mexico City based outfit will exercise their one season option to retain the veteran defender.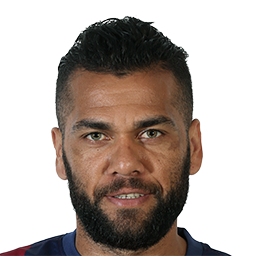 The 39-year-old still holds hope of getting a call up from Brazil manager Tite for the 2022 World Cup, despite not being included in the Seleção squad for the latest (and last) window before the tournament in Qatar gets underway in mid-November - and is playing in a position in which Casemiro, Fabinho, Fred and Bruno Guimarães are also among the South American nation's options.