Kroos surprised at how Bayern callously sacked Nagelsmann
The Real Madrid midfielder may have understood Bayern's decision to dismiss Nagelsmann but not the way the club went about it.
Bayern descended into chaos after the club's surprising decision to sack coach Julian Nagelsmann and bring in Thomas Tüchel as his successor. It was a move which didn't leave Toni Kroos indifferent. The midfielder did not hesitate to offer his opinion on what happened at his former club on the Einfach mal luppen podcast that he broadcasts with his brother Felix and, although the behavior of Bayern's top brass over the last few weeks seemed strange to him, he also made it clear that he can understand the decision.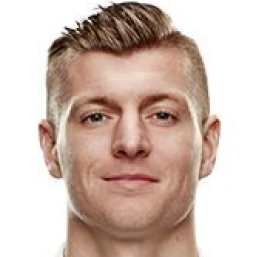 "If that's what they think sportingly, then go ahead. But for a moment I came to believe them. I believed how much they supported him. Up to a week before. It wasn't normal. There had already been better results and more criticism in the past, but this time everyone was united behind him," explained Kroos, hinting that the attitude on the part of the Bavarian leadership did not seem right to him. Especially what club president Herbert Hainer had to say. Days before Nagelsmann was handed his papers, he had described the coach as "a long-term project". That, from Kroos's point of view, bordered on ridicule: "He expressed it like never before. And for a moment I believed it", he said.

Michael Ballack, Kroos's old team mate with Germany, was a special guest on the podcast and added: "You have to be careful when you say there's a certain humanity in football. This is a professional business. There are very high demand levels. It is no coincidence that Bayern is where it is. That can only be achieved if you constantly question yourself. It's hard for Julian for sure, but as a manager you always have to count on getting fired early."