Messi's last words before the Copa América Final
"Before the start of each game", Ángel Di María says, "he spoke to us. But not like the last one, not like that. He lost his mind."
"Before the start of each game", Ángel Di María says, "he spoke to us. But not like the last one, not like that. He lost his mind." The winger opened up to the cameras about Argentina's historic Copa América win in 2021. The documentary Sean Etermnos: Campeones de América comes out Thursday 3 November on streaming service Netflix.
Lionel Messi, arguably the best player ever to have played the game, waves his right arm in front of him as his teammates huddled around him, moments before the Copa América final in July 2021. "We already know what Argentina means. We know what Brazil means", he starts, eyes focussed on his teammates as they look back at him, fixated, "but today I don't want to say anything about that, I want to thank you all."
He continued to acknowledge the sacrifices made by the players during the tournament: "I want to thank you all for these 45 days together. I told you during my birthday, this is a spectacular group. I have enjoyed it a lot. We have travelled together, eaten together, shared hotels together. 45 days in which we haven't seen our families. Emiliano Martínez became a dad and didn't even get to see his daughter, he couldn't even hold her in his arms."
"What was that for?", he continued, "It was for this. Because we had an objective. And we are so close to achieving it. And you know what's the best thing about it all? That it all depends on us. It is up to ourselves to win this trophy so that's why we're going to go out there and win, go out there and lift the trophy.
At this point, the players cannot take their eyes off the captain, who has entered into a trance of confidence and emotion: "We are going to take it back to Argentina and enjoy it with our families and friends and those who have supported us."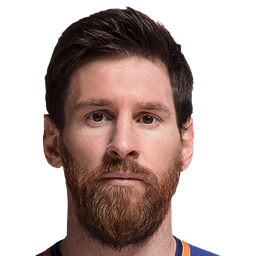 Di María would score the winner, a lofted effort over the head of Ederson in the 22nd minute after De Paul was able to pick him out from distance, and the cup went to the Albiceleste for the first time in Messi's career.
"I'm going to finish with this. There is no such thing as coincidence. This tournament was meant to be played in Argentina, but God brought it to Brazil to be won in the Maracaná, so it could be beautiful for all of us. So let's go out onto the pitch confident and calm and let's bring the trophy home."
The players all scream "COME ON" in response. Then they step out onto the pitch and win the trophy.