SOCCER
Pavel Pardo says that Edson Álvarez would be "one of the best players in the Bundesliga"
The ex-Stuttgart player spoke on the Mexican's proposed move to Borussia Dortmund this summer.
To talk about Mexicans in Germany is to talk about acts of success and achievement and one clear example of this is Pavel Pardo, who put Mexico on the map during his time with Stuttgart, where he became champion alongside Ricardo Osorio.
Now, in 2023, the path seems to be widening for Mexican footballers to expand their horizons and once again, look to conquer Germany. This time, the name on everyone's lips is Edson Álvarez, whose time looks up at Ajax and has been linked with a move to Borussia Dortmund.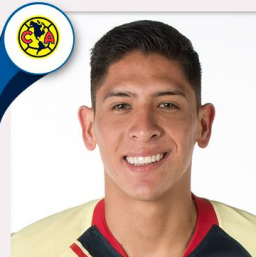 Edson Álvarez has been linked to Bayern
As well as Borussia Dortmund, the player has also been linked with a move to Bayern Munich, however, everything points to the 'Black & Yellow' being the team in pole position to secure the signature of the 25-year-old.
Regarding these links, ex-pro and current ambassador of the Bundesliga, Pavel Pardo, spoke to the media, saying that "for me, Edson [Álvarez] would be one of the big signings of Dortmund and the Bundesliga".
"He would come to a big team", Pardo continued, "a sensational club that has a lot of fans and that always has to win. Edson would come as a start signing and I don't have any doubts that he would be one of the best players, not only at Dortmund but in the whole league."

Bundesliga 2022/2023
*Data updated to date May 24th, 2023