MANCHESTER CITY
Pep Guardiola reveals Kyle Walker injury concern ahead of Champions League final
Ahead of the Champions League final this weekend, the English defender was absent from a City training session.
Manchester City are now just one game from immortality after last weekend's FA Cup final victory over Manchester United. If Pep Guardiola's side beat Inter Milan in Saturday's Champions League final they will become just the second English side to complete the treble, winning City's first European honour in the process.
In recent months Guardiola had been able to name a relatively unchanged side, blowing teams away en route to a third consecutive Premier League title. However with the final in Istanbul just days away, there are concerns about a key player.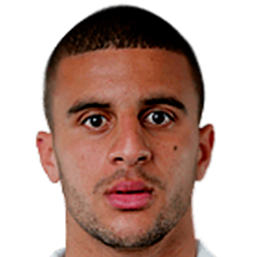 Defender Kyle Walker has come back into the side and played a key role at a crucial point in the season. He excelled in both games against Real Madrid, keeping Vinicius Jr quiet, but was absent from training on Tuesday.
Guardiola was asked about it in a press conference and he revealed that Walker is struggling with a back issue.
"He had a disturbance in his back, yesterday he was not good," Guardiola said. "Today he was a little bit better. We didn't want to take a risk and we will see in the next days."
Without Walker at right back Guardiola would likely opt to field four central defender, with Nathan Ake the most likely contender to take his place. However Walker appeared in front of the cameras later on Tuesday and downplayed the extent of the injury.
"I'm fine, I'm just getting old!" Walker joked. "No, I'm completely fine. It's just an extra day of recovery."
Guardiola wants his side to savour successes
It has already been a successful season for City, having wrapped up both the league and the FA Cup fairly comfortably. However the Champions League is the one prize that has eluded the club during the past decade of success and City fans will hope that this is their year.
Ahead of the final, Guardiola told reporters that he will tell his team to enjoy the experience of a Champions League final. They reached this stage in 2020/21 but the game was played in strange circumstances due to pandemic-induced restrictions.
"It's really good to remain in the game and travel in a few days to Istanbul," Guardiola said on Tuesday. "We go together and it is a dream to be here."
"Two years ago we were there but in different situations with Covid. We're going to try to do our best and we know the final is how you behave in that specific 95 minutes, not history."