Pirlo: "I think Cristiano prepared that interview in advance..."
Andrea Pirlo spoke of the times they spent together at Juventus - as an opponent and as a coach. "It was easy to work with him…"
Cristiano Ronaldo is shining again with his new club, Al-Nassr. The Portuguese star looks happy at last as his career takes a new turn in Saudi Arabia. Gone is the ill feelings and resentment that we saw during his last season in Europe. His departure from Manchester United was highly unpleasant - and he similarly left Juventus and Real Madrid under a cloud although nowhere near to the extent of his exit from Old Trafford. Andrea Pirlo however, experienced no problems whatsoever with Cristiano when he was in charge of the player during his time as Juventus coach, and points out that his standout trait was his resolute professionalism.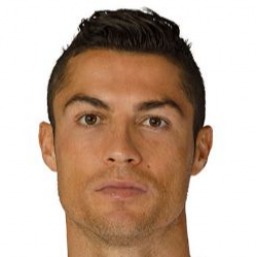 "Cristiano? Working with him was easy for me. He was a nice guy, very professional. He wanted to play every game, score in every game... We didn't have any problems, but football changes very quickly. Age also makes you change. Maybe he had a problem at another club, but for me it was a good experience," Pirlo recalled.
The Italian, however, has his own views about what might have happened during Cristiano's final few months at Manchester United and gave his opinion on the bombshell interview with Piers Morgan that rocked Old Trafford. "I have a feeling that Ronaldo had been waiting a long time to give that interview. I imagine he had prepared everything beforehand," Pirlo offered.
After hanging up his boots in 2017 at New York City, Pirlo turned to coaching. He started out coaching Juventus' youth teams until the summer of 2020, when he got the opportunity to take the first team post. From his first day in the job he was impressed with Cristiano's work ethic: "He is an icon of world football, he works the same now, at 35, as he did when he was young." That doesn't mean that there were never any unpleasant moments between the two. For Pirlo, the adventure ended less than a year later, when he was fired and replaced by Allegri. He is currently on the bench, at Karagümrük in the Turkish league.