LALIGA
Reports suggest Benzema injury not as bad as first feared: could travel for FIFA Club World Cup
The club are due to carry out tests on both Benzema and Militão, who are definitely out for Sunday's game against Mallorca.
Real Madrid's 2-0 victory over a broken Valencia side at the Santiago Bernabéu was not making all the headlines the morning after due to the great result. It was the worry in the fingers of the journalists who were typing that Karim Benzema and Eder Militão had both fallen to injury that led some of the press reports.
More detail: Real Madrid 2-0 Valencia
The first of the two injuries came just after half an our, when Lino collided with Militão near to the touchline, with both of the players falling to the ground. Club doctors scrambled onto the pitch and Real Madrid's medical staff immediately signalled to the bench for the change, with Dani Carvajal coming on seconds later to replace the centre-back. Militão could be seen on the bench talking to staff and players while visibly holding his thigh.
Madrid's complicated calendar looms large
With just 5 days to go until the Club World Cup fixture, Madrid are sweating on the results of the MRI scans that the two are going to face, according to reports from DAZN. They will be unavailable to play against Mallorca on Sunday in what is a key month for the side.
As for Karim Benzema, the moment was all the more innocuous. It came at around an hour into the game, where seemingly out of nowhere, the forward could be seen touching his knee and signalling to the bench. He was soon replaced by Rodrygo as a makeshift centre-forward. It is the third injury Benzema has sustained this season.
Reports suggest Benzema may be available in Morocco
Sergio Quirante today has reported that Militão is unlikely to travel for the Club World Cup, but that Karim Benzema may be able to make the journey. Real Madrid will play the winner of Seattle Sounders vs Al Ahly in one of the semi finals.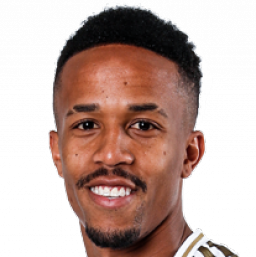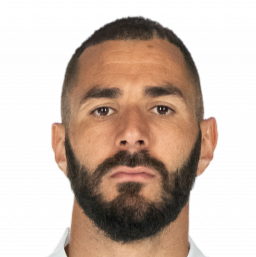 LaLiga Santander 2022/2023
*Data updated to date February 3rd, 2023