INTER MIAMI
'The Messi MLS move is the biggest story in the history of US soccer'
AS USA caught up with two key figures from the Inter Miami supporters scene to discuss soccer in South Florida, MLS fan culture and Messi's US move.
Following the news that Argentine World Cup winning captain Lionel Messi is set to join MLS side Inter Miami CF in July, AS USA caught up with two leading figures from the Inter supporter base in Ed Serrano (Southern Legion) and Nicolas Abad (The Siege). We discussed the evolution of the soccer scene in Southern Florida, MLS fan culture and the impending arrival of the mercurial Messi to Miami.

Going back to 2018 when the Inter Miami CF franchise was launched, there was already a soccer support base in the city. How did you begin to get organised and what did fans do in the city before Inter came around?
Ed Serrano: Back in 2001, the previous MLS team (Miami Fusion) went out of business and they were arguably one of the best in the league.
We were heartbroken when Ken Horowitz (the owner at the time), decided to shut the operation but we as fans started emailing commissioner Don Garber and pushed for soccer to come back to the city. In the meantime many of us started watching NASL side (now USL) Miami FC. We eventually met with Garber in Fort Lauderdale and he outlined what we needed to do. He told us to secure financial support so we reached out to every billionaire in South Florida.
There was a while when Stephen Ross (Miami Dolphins owner) was interested but that waned after a while. Marcelo Claure met David Beckham and remembered that the former player had a clause in his original MLS deal about starting a new franchise so we all pushed for it to be Miami, once he and Simon Fuller were supportive, that's when we started lobbying the city to push for a team. When the Mas brothers got on board, things went further as they're involved in the construction business and were good in working with local politicians and eventually we got the green light with Fort Lauderdale for the training centre and temporary stadium and now finally, they're going to build a bespoke Inter Miami stadium close to the airport in the city as part of the Miami Freedom Park project.
And at what point does the Southern Legion fan-group get formed?
Ed Serrano: We were formerly known as the Miami Ultras back in the day but in our conversations with Marcelo, he was keen to drop the 'ultra' wording so we needed to find a new name. We saw a few of the Miami FC fans with a 'Southern Legion' banner and we asked if we could use the name as it was perfect for the group as it made a nod to the former Fusion support. At that stage (2006) or so, we weren't even really a supporters group. We were just a bunch of guys who were keen to bring a MLS team to South Florida.
The leading Inter Miami supporter groups (Southern Legion, The Siege and Vice City 1896 etc.) all fall under the La Familia umbrella. How does this arrangement work?
Nicolas Abad: Before the team was established we were all part of The Southern Legion, but in life people have their own ideas and each group now has a clear identity. At the end of the day, we all have a common goal so we all work together. Every now again, we meet up we have creative meetings for tifo ideas and although there may be varying opinions, but ultimately we get things done so it all really is a collaborative effort.
From the outside it appears that the relationships between MLS supporters groups and many team's front office is pretty good. Is that the case in Miami and have you had the chance to meet the Mas brothers and Beckham and talk about your vision?
Nicolas Abad: Yes, I'd agree with that in general and I can't really speak on behalf of other MLS teams but the LA Galaxy situation is an exception at present.
As for Inter Miami, I have to say the Mas brothers and Beckham have done a great job and they have always tried to include us in the conversation and they are keen that at every meeting there is some fan representation present as they know that in MLS, the importance of a decent relationship with between the fans and front office. When that breaks down you get situations like the Galaxy or at DC United and even Montreal so we feel it's important to be included in some topics of conversation.
Apart from Florida based Orlando City, in terms of main rivals have LAFC become the team that everyone now wants to beat given their recent success?
Nicolas Abad: Obviously, everyone wants to beat LAFC but I think they and Austin FC are perfect examples of what to do when starting out in MLS. But due to the East/West Conference splits in MLS, we rarely get to play LAFC so it's difficult to build a meaningful rivalry. In our time in the league we've never beaten NYCFC so they have become a side we want to get one over on, it's a similar situation with DC United and these rivalries have developed naturally.
Lionel Messi is set to join Inter Miami, as a fan of the club what's your reaction and how do you see this playing out?
Ed Serrano: Messi immediately will feel at home as Miami is such a Latin city and everybody speaks Spanish. His family will fit in well here and from a playing point of view, his presence will be a major boost to the other players, especially the younger ones who will be motivated by him being on the same pitch.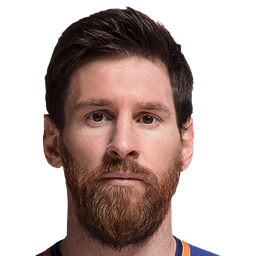 Messi, on his day is still on another level but I do feel that we need a player with the qualities of, say a Sergio Busquets who can distribute the ball as we have some decent strikers but just need to get the ball forward to them.
But ultimately you're positive about the deal?
Nicolas Abad: It's a little scary but it's Leo Messi and he's coming to Florida and now every Inter Miami game this season is sold out. It's frustrating for some as people are getting priced out and that's a shame and I understand why it's happening. But at the end of the day, this is great for the team and everyone involved with the club, I think we're now the fourth or fifth most followed sports team on social media now in the United States.
It's going to be interesting to see how he adapts to this new situation after the hype dies down with Inter Miami struggling in the league?
Nicolas Abad: Messi is going to realise very soon how physical this league is. 'Pipita' Higuan never had an easy MLS game and he'd come up against defenders who would give that little extra just of because who he was. Lorenzo Insigne is one of the most fouled players in MLS. I just hope Messi can take this pressure and I know he's more mature and level headed. Can this team work for Messi? I don't know and hope that the Mas brothers have a trick up their sleeve with new acquisitions. Having said that, this team shouldn't be bottom in the league and we've been super unlucky. So I'm confident once Messi gets here, things will get better.
Messi coming to the US is a major boost for soccer with the 2026 World Cup just a few years away?
Ed Serrano: The Messi arrival and the coverage will help the league to grow and him being here will encourage many more players to move to MLS and I'm sure that maybe Cristiano Ronaldo even regrets not moving here now but it sure is a very exciting time to be a South Florida soccer fan.
For more insight on the 'Herons', follow: The Siege on Twitter @The Siege.
Co-host of You Tube channel Futbol Miami TV, Ed Serrano can be followed at @UncleEd69 and @FutbolMiamiTV