LALIGA
Vinícius Júnior may leave LaLiga and Real Madrid due to ongoing racist abuse: where could he move to?
The Brazilian's entourage believe he is "close to the edge" having been on the receiving end of numerous racist insults over several years.
Vinícius Júnior could be seriously contemplating leaving Real Madrid. According to ESPN Brasil, the forward's entourage has advised him to leave the club because of the amount of racist abuse he has received this season (LaLiga has reported nine separate incidents, with banning fans who have been caught from returning to stadiums the only punishment that has been handed out so far). Although the player hasn't yet made a decision, sources close to him admit that he is "close to the edge".
Mbappé, Neymar and Ancelotti back Vinícius
Vinícius took to Twitter to criticise LaLiga, underlining his constant fight against racism and leaving a clear but rather cryptic message at the end of it: "I will fight racists until the end. Even if I'm far from here". Subsequently, Vinicius received unanimous support from his teammates, a whole host of figures from around the world of soccer (Rio Ferdinand, Kylian Mbappé, Neymar) and his coach, Carlo Ancelotti, who fiercely defended him his flash interview and post-match press conference after the defeat to Valencia.
Backing from back home
Brazilian president Lula da Silva, the mayor of Rio de Janiero and a number of clubs in his homeland, including Flamengo, where Vinícius started his career, Santos and Atlético Mineiro have also offered messages of support. There has even been a post from FIFA President Gianni Infantino, which didn't come without criticism, however.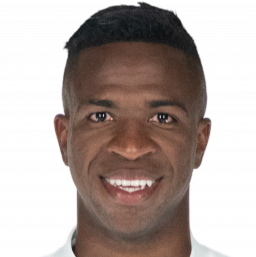 Vinícius' agents launch scathing attack on LaLiga
Sports agency TFM and agent Frederico Pena, who represent Vinícius, also spoke out via a statement in which they condemned what had taken place at Mestalla. "During the match between Valencia and Real Madrid, we saw scenes of widespread, intentional and already institutionalised racism, which are some of the most disgusting in the history of football. Three years after the world was shocked by a video in which George Floyd was brutally immobilised, today, the entire world has witnessed an event in which Vinícius was immobilised in a cowardly, violent and unacceptable way during an argument", claimed TFM, who also went on to attack LaLiga.
"This is just another example of what has been seen throughout this LaLiga season, in which it has become clear to the entire world that Spain as whole does not accept the role of a young black man. That they do not accept that the most decisive and outstanding athlete in LaLiga is a young black man. LaLiga's veiled message to all Spaniards throughout these months of discrimination was that it doesn't want to have the very best if they are black. In LaLiga, back players are only accepted if they are coadjuvants, and that is something that Vini will never be, neither on the field or off it", they concluded.
Vinícius: destination Premier League?
ESPN's revelation that Vinícius could move on to pastures new has led to reports in the British press that top Premier League teams are keeping an eye on developments in the Spanish capital. If the Real Madrid attacker does decide to leave as a result of this latest incident, he will undoubtedly have suitors in England, with a number of clubs desperate to take another of the world's best players to the English top flight.