Will Javier Hernández return to Chivas?
LA Galaxy striker Javier Hernández discussed a potential return to Chivas.
Chivas fans are dreaming of having Javier Hernández in their club colours once again, however, the Mexican striker is not sure if he will ever return to the club as he continues to ply his trade with the LA Galaxy, one of the biggest sides in the United States.
"With Chivas, we'll see in the future. I love and adore Chivas. There is a history between Chicharito and Chivas. I love Chivas, but there are many factors. I'm at the most important football organization in the United States (Galaxy). So are Chivas in Mexico. I owe it to them," Hernández said.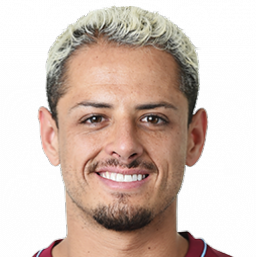 Chicharito continues to perform in MLS
The LA Galaxy striker became one of Mexico's greatest players at the club before he joined Manchester United in 2010.
"I don't know if I'll be back. I hope the people who really love Chivas don't judge me on whether I am or am not. I gave my life to Chivas, I grew up there. I was a goalscoring champion and then I was the first Mexican player to go straight to a Triple-A team," he said.
The 34-year-old is one of the star players in MLS and for the Galaxy. In 2022 alone he played 32 games, scoring 18 goals and providing three assists. A year earlier he had the same number of assists and only one less goal.