Messi will not play in Argentina's opening game against Chile
The national manager 'Tata' Martino has confirmed that Gaitán will replace the Barcelona ace with the medical team hopeful that he'll be ready for Friday's game with PanamaBarcelona vs Deportivo La Coruña: LaLiga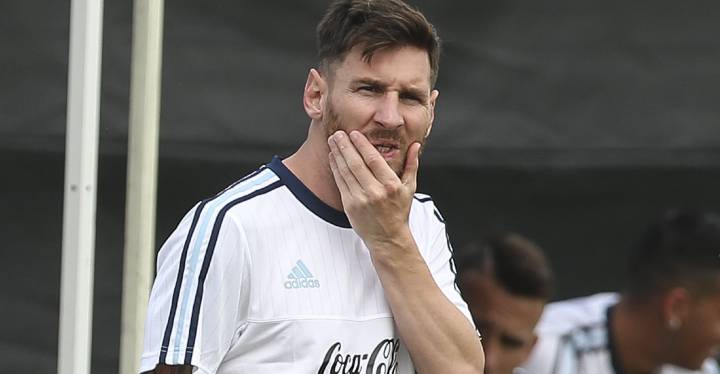 Lionel Messi will not play in Monday's opening game of the Copa América for Argentina against Chile. Although the medical teams were cautious about confirming one way or the other too early on, they have made the decision based on the physical condition of the player who they want to be a major part of the rest of the tournament and didn't want to take any risks.
According to the medical team, the Barcelona star is still feeling pain in his lower back so will sit out Monday evening training just as he did on Sunday.
National manager Gerardo "Tata" Martino confirmed in his press conference ahead of the game that Benfica midefielder, Nicolás Gaitán would step into the position for the starting eleven. He was, however, confident that Messi would be ready to face Panama in their second game of the tournament this coming Friday.