Messi's son, Thiago, signs up for FC Barcelona School
Thiago Messi, 3, will enrol at Barcelona's specialist football school. Although it's not part of the famed academy, the path has already been set to follow in his father's footsteps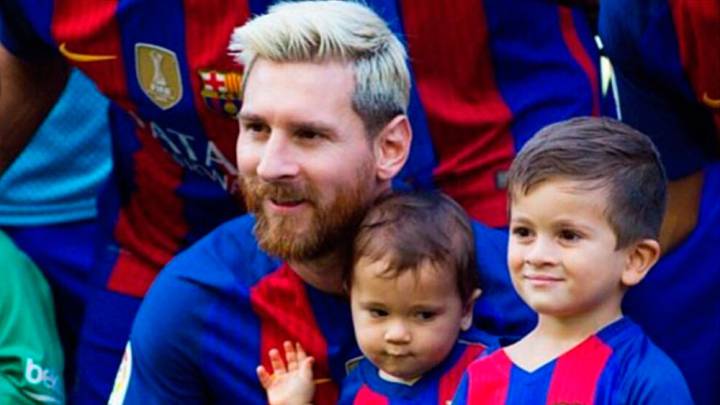 The Messi name could well live on in the world of football long after Lionel has retired. That is because Messi's oldest boy, Thiago, 3, has signed for the FC Barcelona School (FCBEscola), according to L'Equipe. If Thiago progresses well, he could join Barça's academy in a few years.
Famous footsteps
One current Barcelona player that has successfully treaded the path all the way from FCBEscola to the Azulgrana first team in the past is Sergi Samper.
It won't be an easy task for Thiago considering Messi only recently admitted his son is not especially interested in football! That said, he is only three...